Benefit Posietint Product Review from BellaSugar UK
Product Review: Benefit Posietint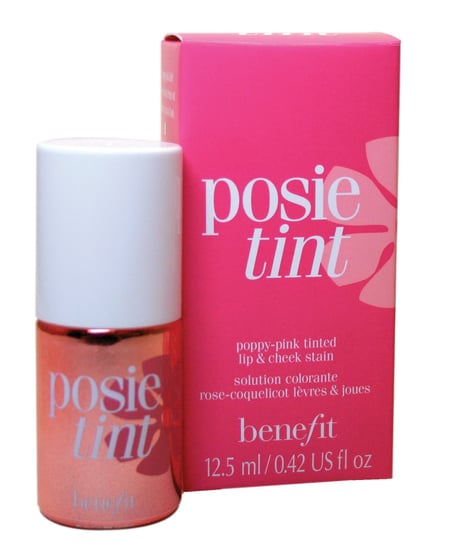 I have been hearing good things about Benefit's new Posietint, (£22.50) for a while now, but it wasn't until my friend, the Femme Fatale went for a Benefit make-over, in store, that I was really tempted. Despite having only had four hours sleep, she'd never looked so fresh. I was a little jealous, to say the least.
Now I'm a fully fledged convert. The joy of Posietint is that, like many of Benefit's retro-cool products, it works on most shades of skin. You may need to use quite a lot though, if you have have a dark or olive complexion.
Posietint is a stain, that, like the pioneering Benetint, (£22.50), can be used on cheeks or lips. I like the dark stain that Benetint gives on lips, but I prefer Posietint for cheeks only. Don't be fooled by the dark cerise shade in the pot – as soon as you paint it on, the colour looks sheer and very natural.
At the Benefit shop, they applied it under the Femme Fatale's makeup, giving a glow-from-within appearance, that looked really healthy and pretty. I tend to use it both under, and over, a sheer base, such as a tinted moisturiser, for a subtle, daytime flush.
Posietint also works well mixed with my beloved High Beam, (£15.50), for a shimmery highlighter blush, in the evening. I like to dot it on the cheekbones, over a powder blush, for a catwalk-inspired, contoured effect.
I'm predicting this is set to become the new staple in makeup artist's tool kits, everywhere. Blooming lovely!