Source: POPSUGAR Photography / Kathryna Hancock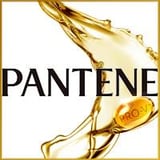 Every woman deserves to love herself as she is, so we've teamed up with Pantene's In-Shower Foam Conditioner to encourage fine-haired women to love their locks and lavish them with care.
Whether your hair is long or bobbed, curly or straight, thick or fine, human nature inevitably leads everyone to want what they haven't got. And if you're in the latter camp and forever lusting after a luscious, tumbling mane (read: you have fine hair), it probably doesn't help that styling it how you want is usually a thankless task. But guess what? It doesn't have to be. So if anything has been standing in the way of you embracing your status as a fabulous fine-haired honey, read on to find out four benefits (#hairgoals) that come with your lightweight locks.