Bespoke Beauty Products Available in the UK Are Increasingly Popular
Beauty Byte: Bespoke Beauty Takes Off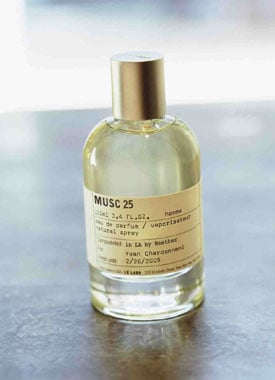 Tailormade beauty is having a renaissance in the U.K. Bespoke fragrance brand Le Labo just opened a new store in London's Marylebone and Anne Semonin, a hot Parisian bespoke skincare range, is set to launch at Liberty of London's beauty department at the end of this month.
Meanwhile, Kiehl's has been offering personalised labels for its Creme de Corps bottles as gifts at its stores recently. Across the beauty world, companies are going further to offer more personalised products.
In London, boutique companies Ormonde Jayne and Floris have create tailor-made fragrance services for years. New York's Three Custom Color, the company that offers everything from bespoke nail shades to eye shadow, and lipstick, ships here also and has a loyal U.K. following.
This is definitely a trend that makes sense. Everyone has different skincare needs, tastes and colourings, so why not create something that's perfectly suited to the customer?
However, the services can be expensive. Anne Semonin's range, for example, runs from £31 to £112, whilst a tailormade fragrance at Le Labo can cost up to £370. But then, for something totally special it might just be worth it. What do you think? Would you pay for bespoke beauty products?
Le Labo photo courtesy of Liberty of London