As we head into Spring, it's time to think about revamping your hair for the warmer weather. Now is the perfect time to try a new, lighter shade, and this year there's a battle of the blondes! On one side are the natural-looking, low-maintenance looks with perfectly weaved highlights, creamy shades, and soft balayage streaks [1]. The idea is for hair to look soft and lived in, and these ladies aren't scared of going back to their roots. On the other side is seriously high-maintenance hair, the lighter the better. Think Kim Kardashian [2] and her new platinum locks, or the many women who've chopped their hair into a bob and slowly taken it lighter with every salon trip. Whichever side you fall on, we've got photos of the best blonde styles being sported by some of our favourite celebs to inspire you. These are the colours we'll be pinning for our next trip to the hairdresser!
Margot Robbie
Margot knows how well a cool blonde works with a red lip. Her pearly blonde hair never looks brassy, which is down to lots of fine, light streaks and a cool ashy base. No doubt she's also a devotee to products designed for blonde hair that stop it from yellowing.
Kim Kardashian
It may not be everyone's cup of tea, but Kim's new platinum hue is definitely making waves and setting trends. Hair like this requires serious upkeep; rumour has it Kim is touching up her roots on an almost weekly basis. You'll need purple shampoo, intensive conditioner, and plenty of toner to keep your hair looking its best if you go this light. And never, ever try this at home!
Lily James
The Cinderella star has mastered the art of perfect dark blonde hair. Her long locks have warmth but no brassy tones, and her roots blend perfectly with her highlighted lengths. This is a great colour to aim for if you're warm-skinned with naturally light brown hair.
Julianne Hough
Julianne has taken her baby-blonde hair lighter than ever for Spring, and the near-platinum shade works really well with her blue eyes and peachy skin. She's also lightened up her brows, which gives this look a natural, fresh feel (compared to Kim Kardashian [3]'s high-contrast light hair and dark brows). If you want your hair to look like it might be this shade naturally, head to a brow bar after your colour is done.
Blake Lively
If your long hair has been ravaged by too many sets of foils and high lift tints and you want to go closer to your natural colour, Blake's softer shade, sported during her pregnancy, is the way to go. Darker roots blend through to caramel-hued lengths, meaning you can grow it out slowly, just touching up the ends. It's it's all blended through properly by a talented stylist, a colour like this will only need touching up once or twice a year.
Kristen Bell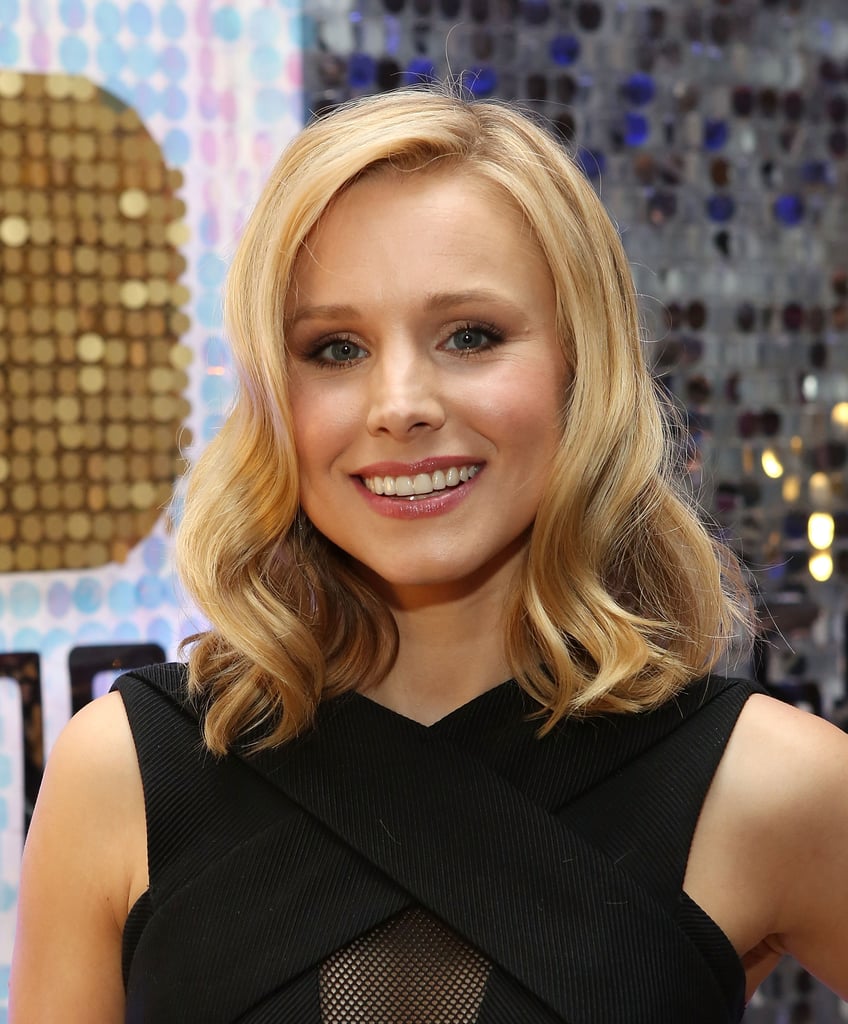 Kristen's hair is the perfect creamy California blonde, a great shade to choose if your hair was blonde as a baby but has darkened over time!
Cat Deeley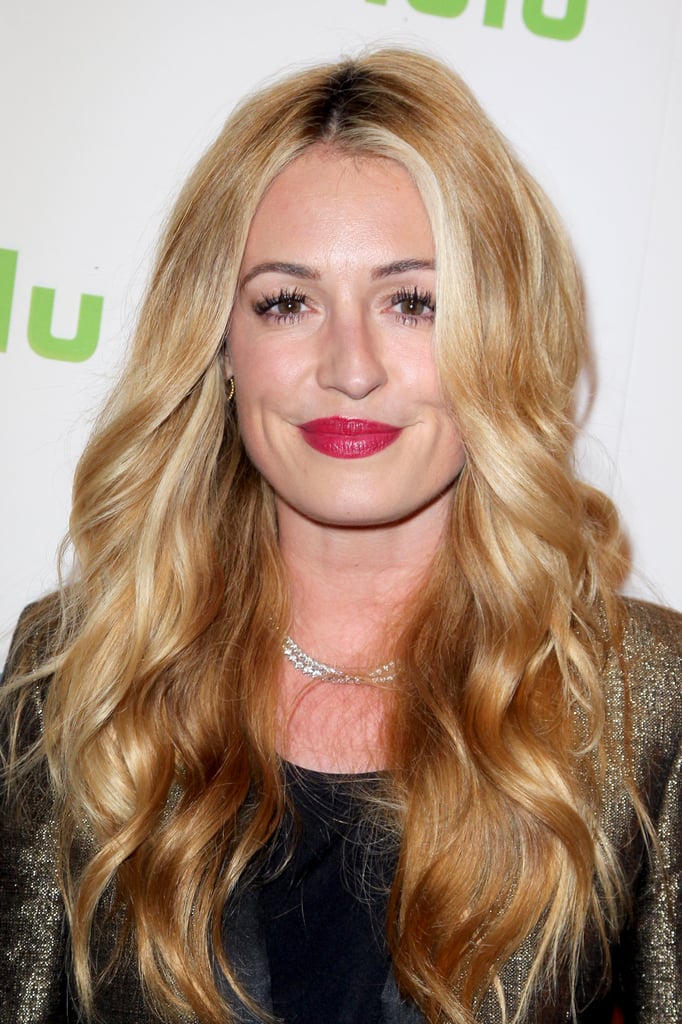 Can you believe Cat's highlights are painted on freehand? The presenter is a huge fan of the balayage technique, and her naturally light brown hair makes the perfect base for these buttery highlights.
Taylor Swift
Taylor is lucky enough to be a natural ash blonde, a shade women pay hundreds in colours and toners to emulate. If you have similar tones in your hair, always stick for ashier shades and pale, neutral blondes. Anything too golden will very quickly go yellow!
Beyoncé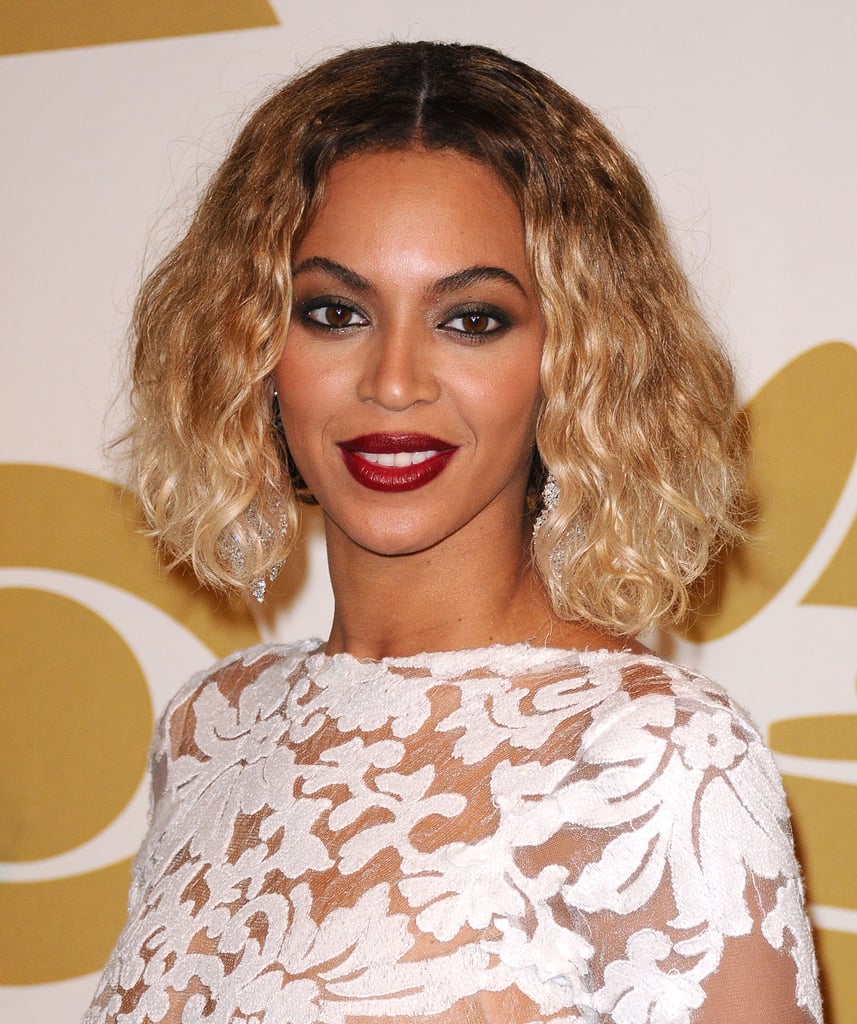 Beyoncé's tried every colour, cut, and weave, but her latest curly bob with graduated blonde colour is definitely one of our favourites. It manages to be relaxed and sexy at the same time.
Reese Witherspoon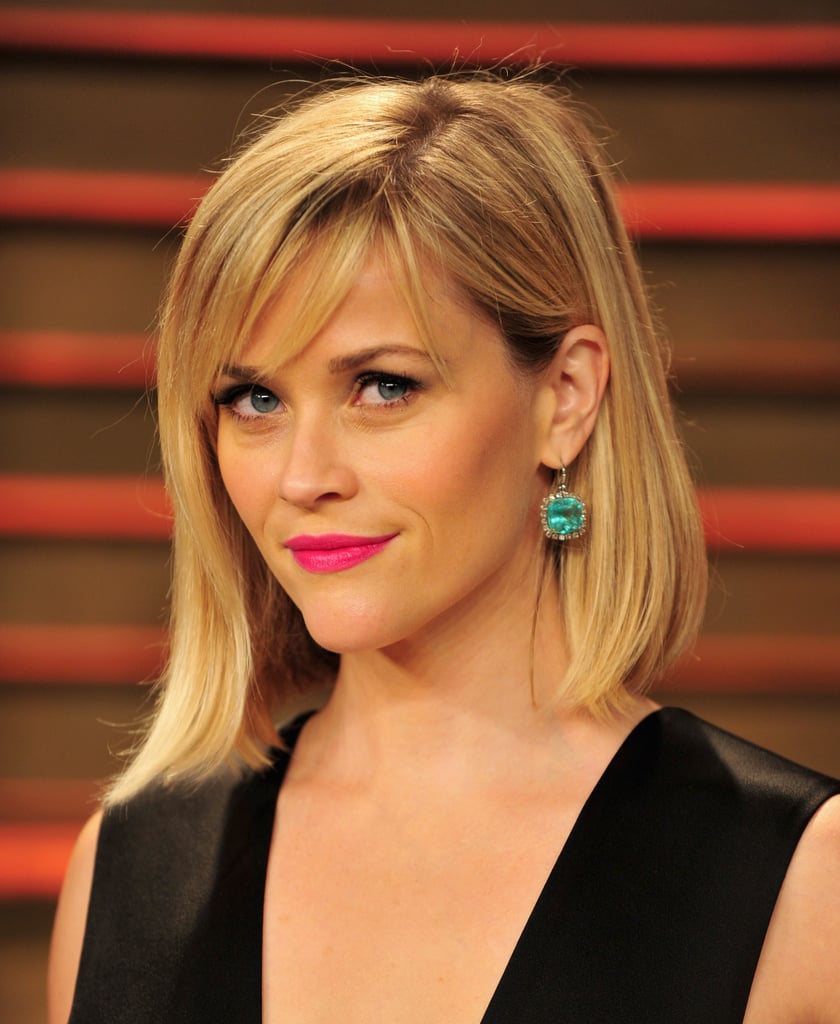 After a brief foray into brunette, Reese is now back to the blonde we know and love. Her light, golden blonde shade looks brilliant against her blue eyes.
Poppy Delevingne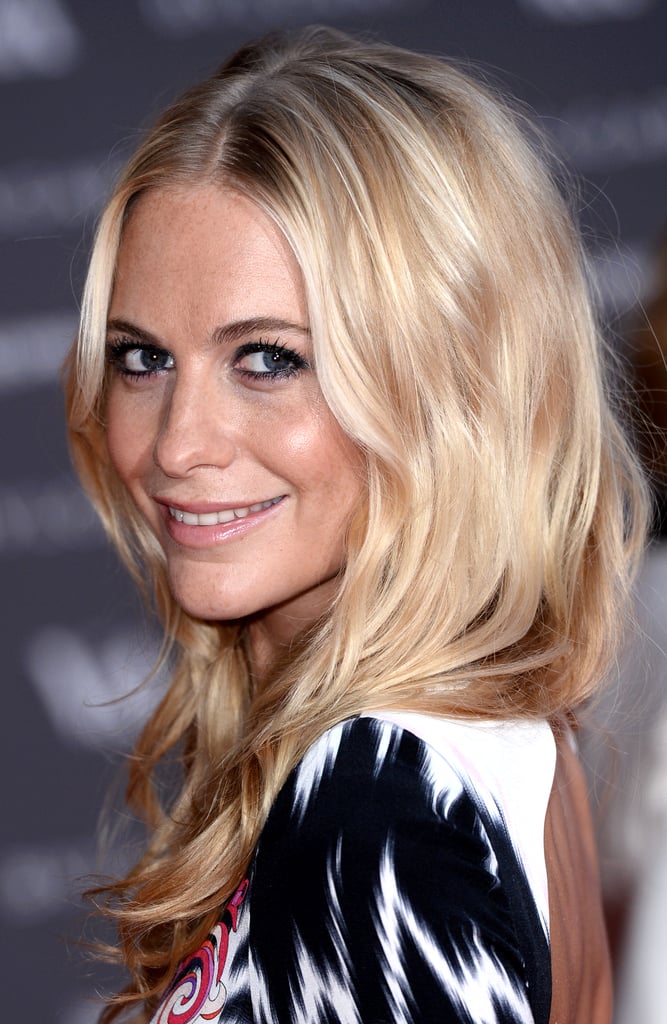 Poppy has loads of fine baby-blonde streaks in her naturally fair hair, helping to give it a very expensive-looking finish.
Alice Eve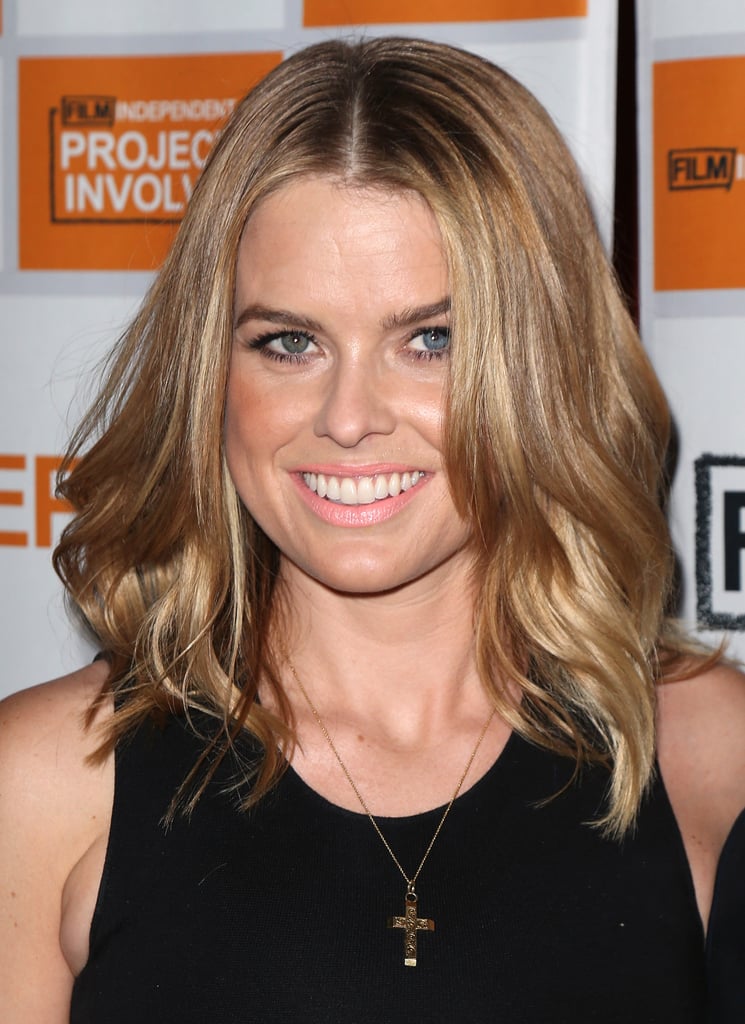 Alice has taken her bright blonde colour a few shades darker, and we love the dark blonde shade she now sports, which looks to be a fair approximation of her natural colour. Slightly lighter streaks add definition and break up any dullness, but it's still a low-maintenance shade where root touch-ups are concerned!
Cameron Diaz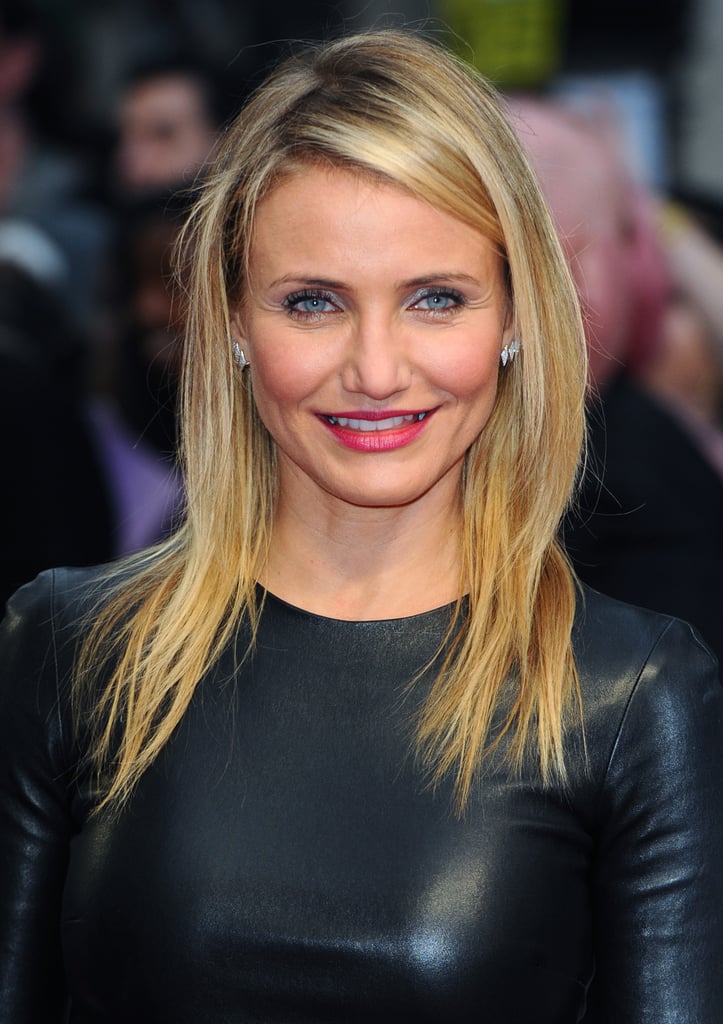 Cameron is the queen of beachy blonde colour, and we can't imagine her with any other hairstyle.
Sienna Miller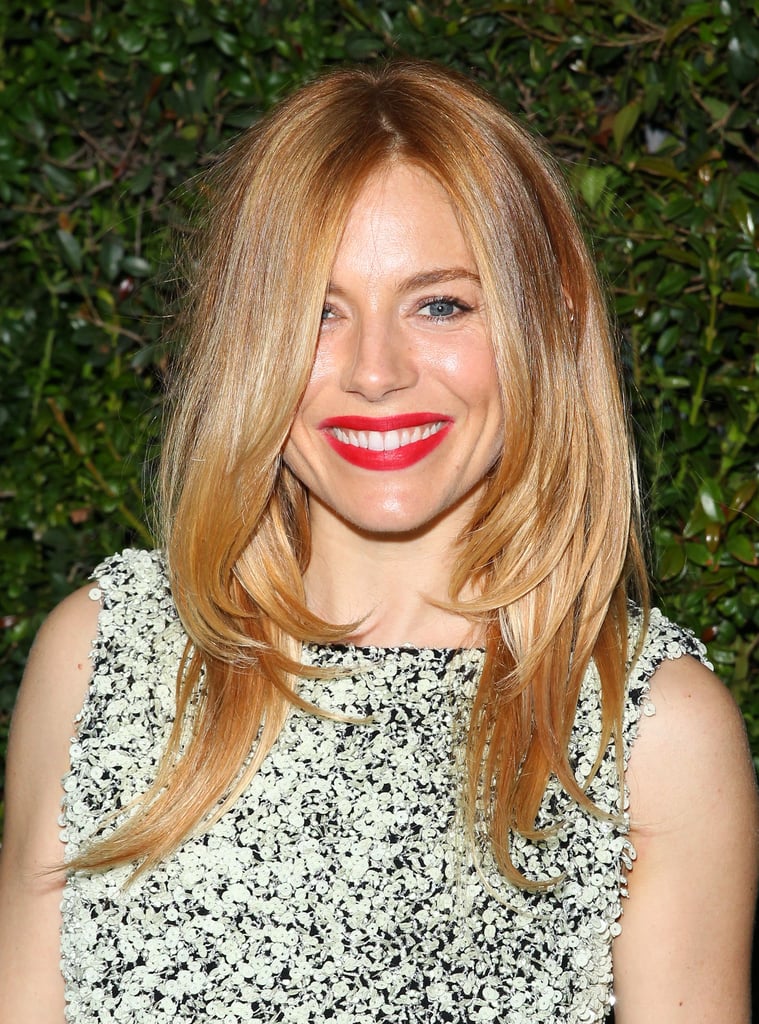 Sienna's hair looks healthier than ever before in her chic mid blonde with slightly strawberry tones.
Elizabeth Olsen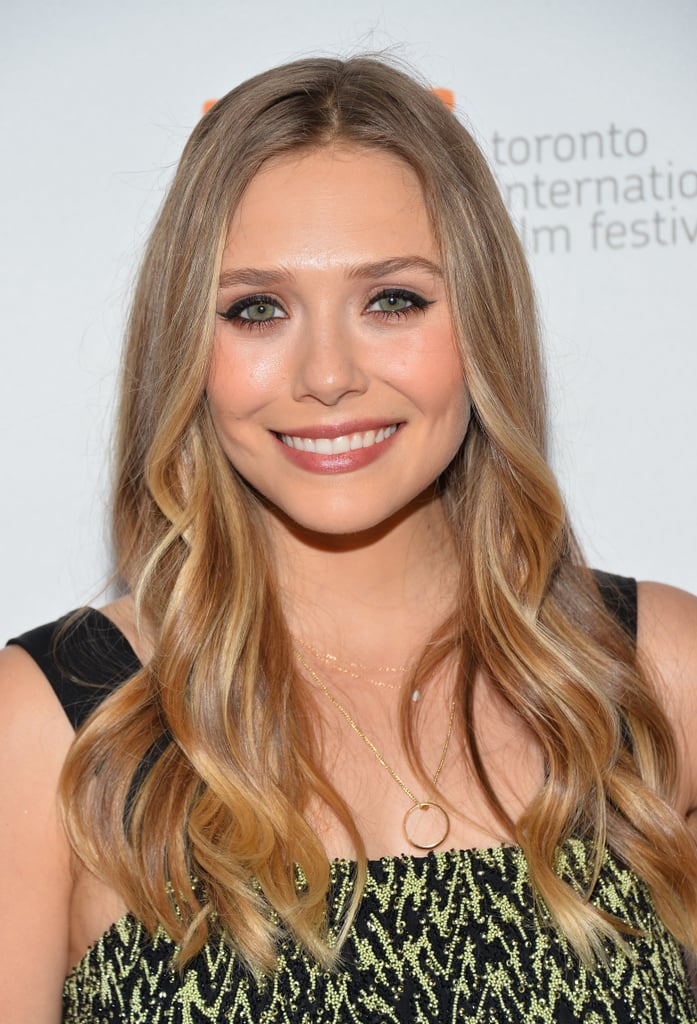 Before she dyed her hair dark for her role in the Avengers sequel, Elizabeth sported an incredibly natural-looking dark blonde colour that made the most of her natural base, with balayage highlights only on the bottom two thirds.
Scarlett Johansson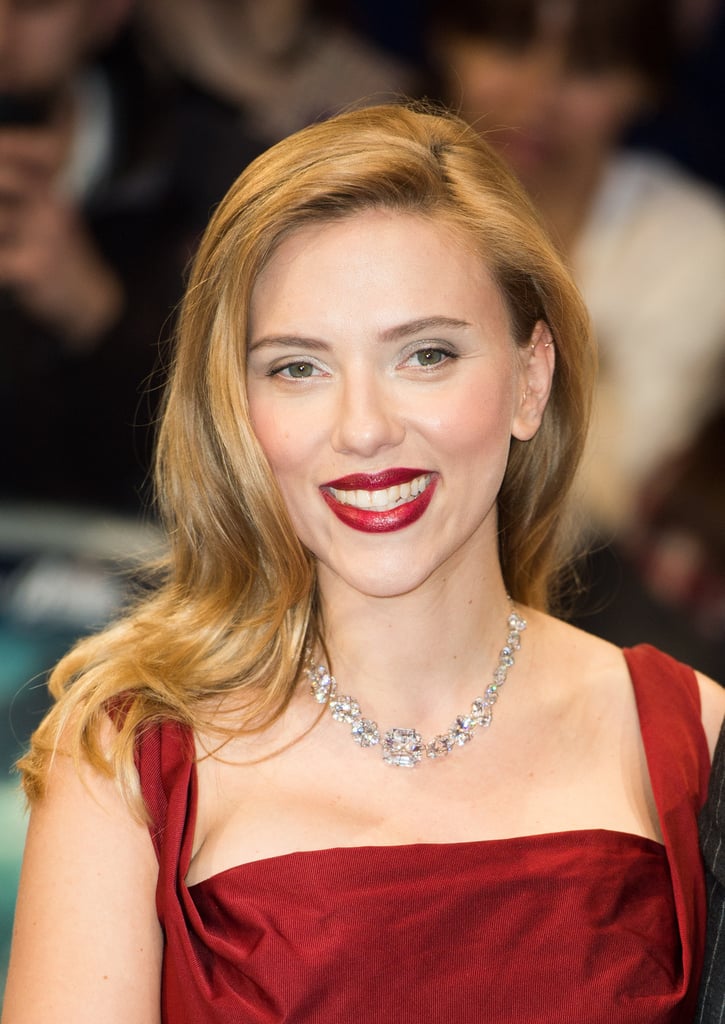 Scarlett has toned down her colour to a slightly warmer strawberry blonde shade, which works really well if you have natural red tones in your hair.
Doutzen Kroes
Doutzen's subtle blonde ombré is great if you can only afford to colour your hair once or twice a year; as it grows out, it will still look great!
Emma Roberts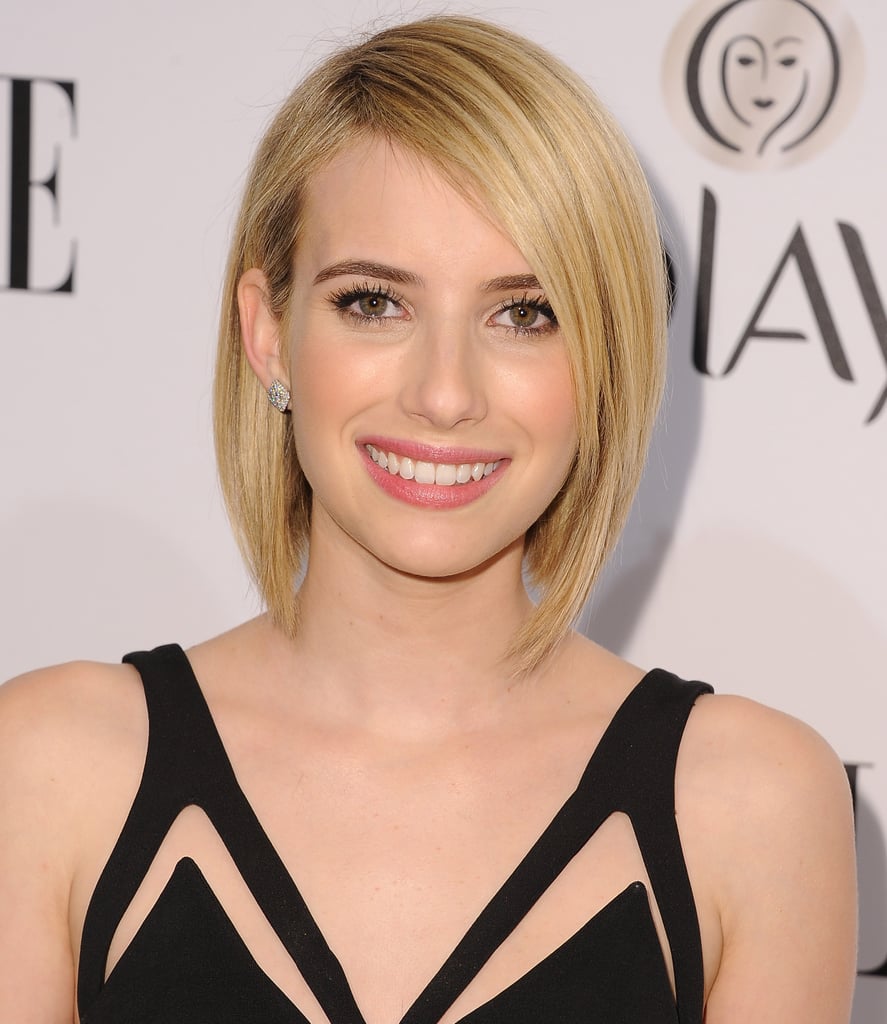 Going shorter has allowed Emma to experiment with a lighter blonde shade without worrying about breakage and damage. If you have brunette hair and you want to go very light, keeping your hair short will help the condition.
Naya Rivera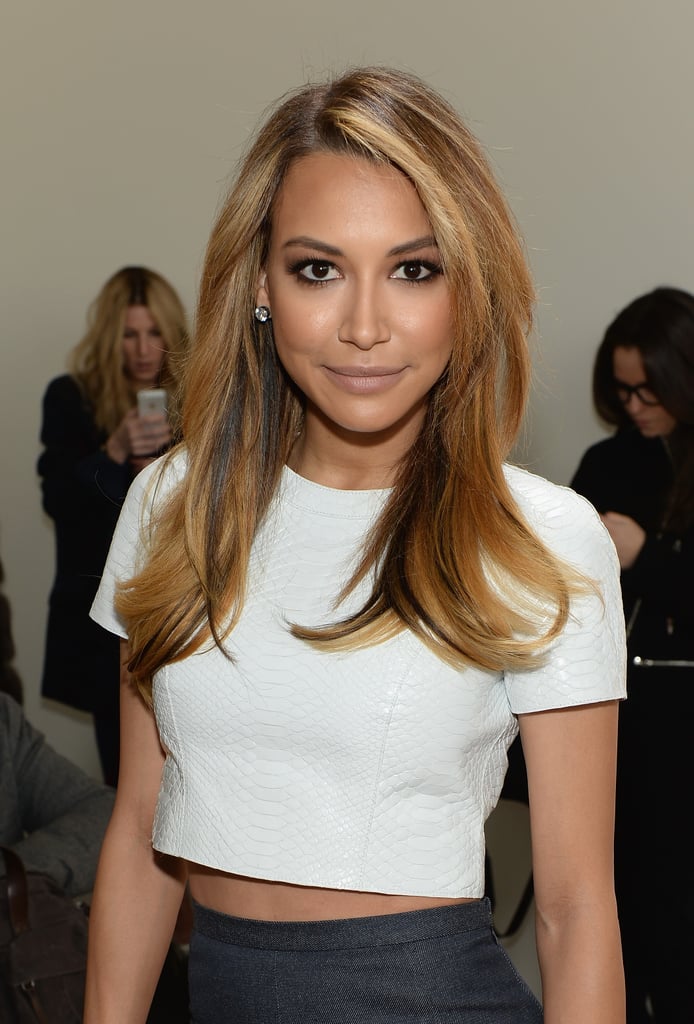 If you have very dark hair like Naya's, going blonde is a huge commitment. Start with a few streaks in a dark blonde, and work from there to slowly move towards the colour you want. Never do it in one go, and definitely don't try it at home! This is one look you absolutely have to trust to a good stylist.
Kate Winslet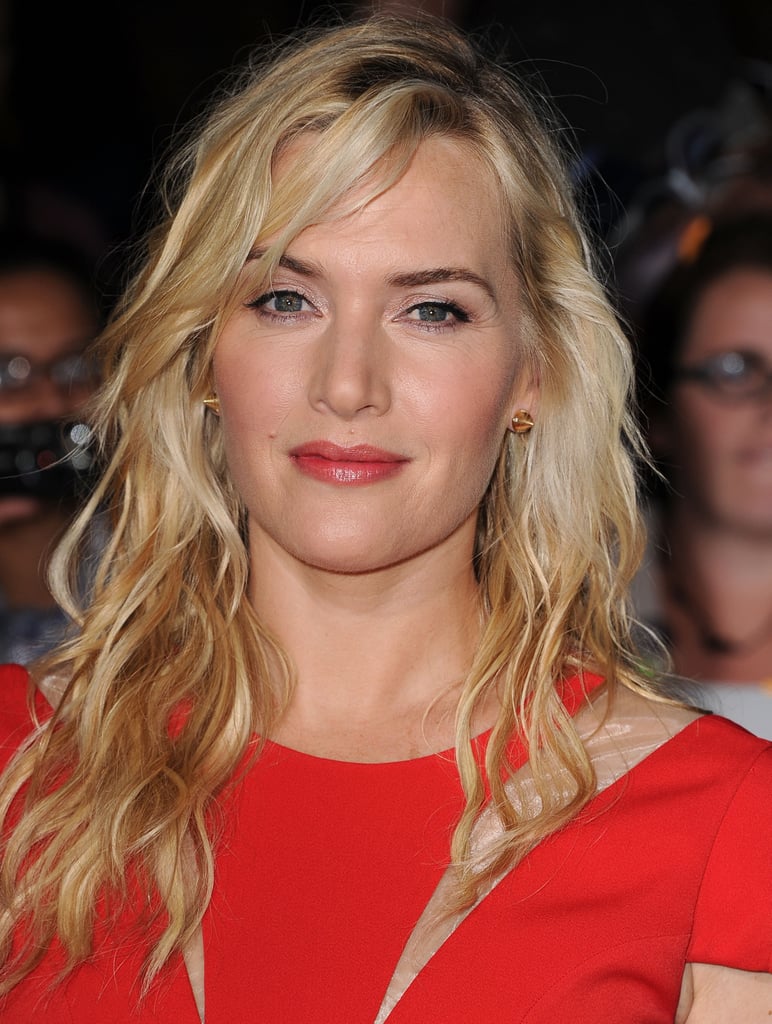 Kate uses texture to hide her roots, and because her hair is naturally fair and she has lots of tones weaved through it, there are no harsh lines of regrowth.
Fearne Cotton
Fearne has taken her bob lighter than ever recently, and she's learned to own her dark roots as part of that! If you go for an allover colour, you'll need touch-ups every four to six weeks, but a little bit of regrowth can give hair a cool, lived-in feel that's quite modern and stylish.
Michelle Williams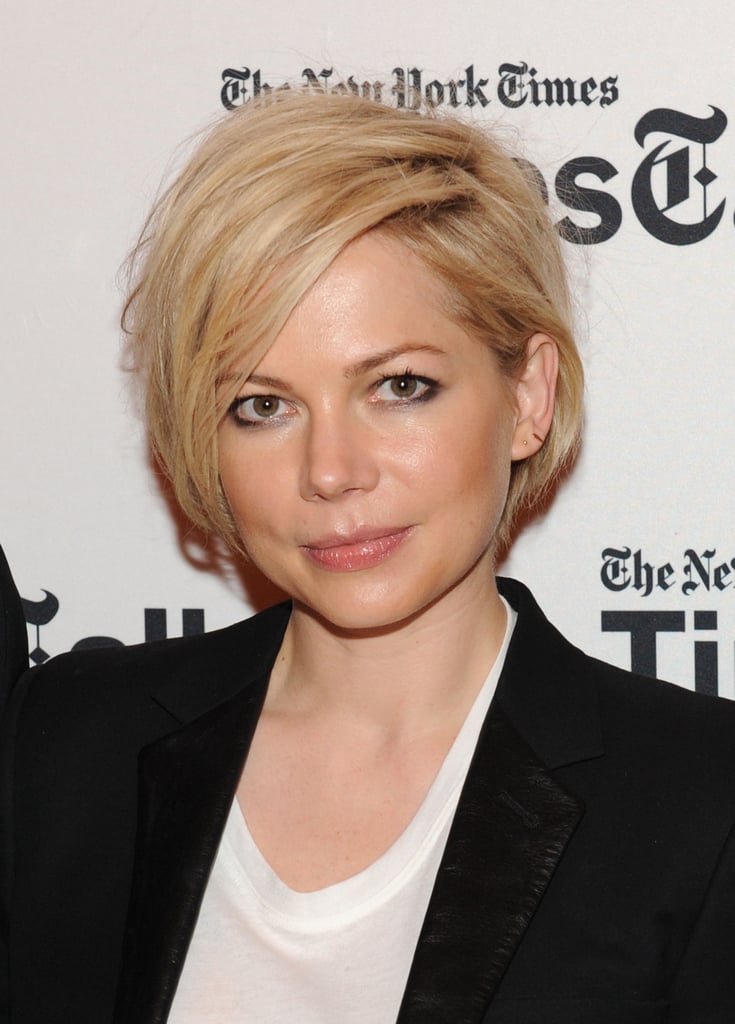 Michelle's messy parting and sideswept style really show off her perfect creamy colour.
Ciara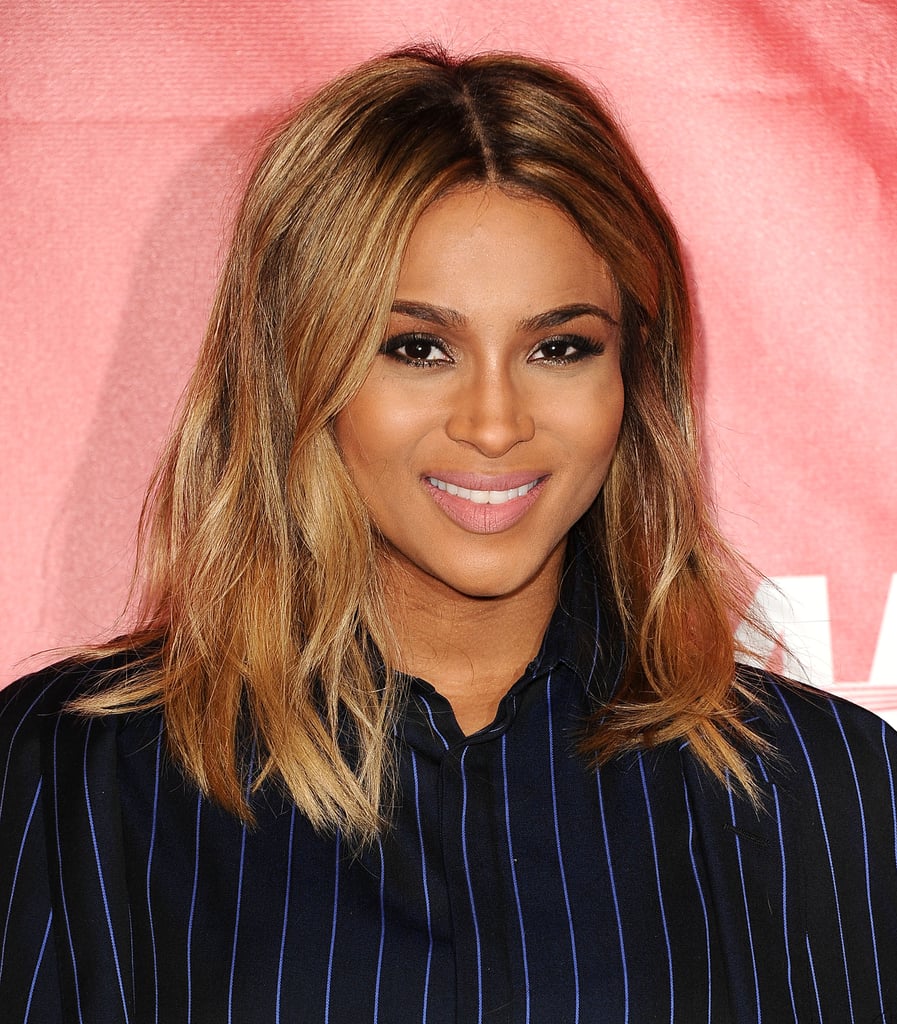 Ciara's hair is very slightly graduated, with lots of golden blonde streaks on a brunette base.
Gisele Bündchen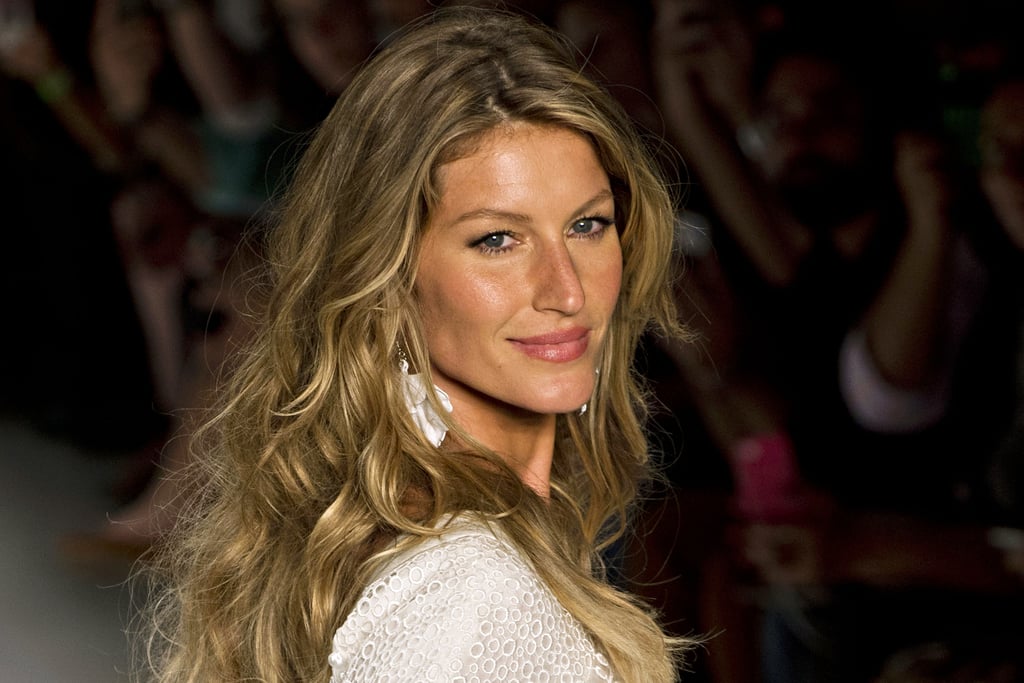 Gisele's return to the catwalk reminded us why this golden blonde/brown shade has been one of the most requested looks of the last decade. Naturally, she's about three shades darker.
January Jones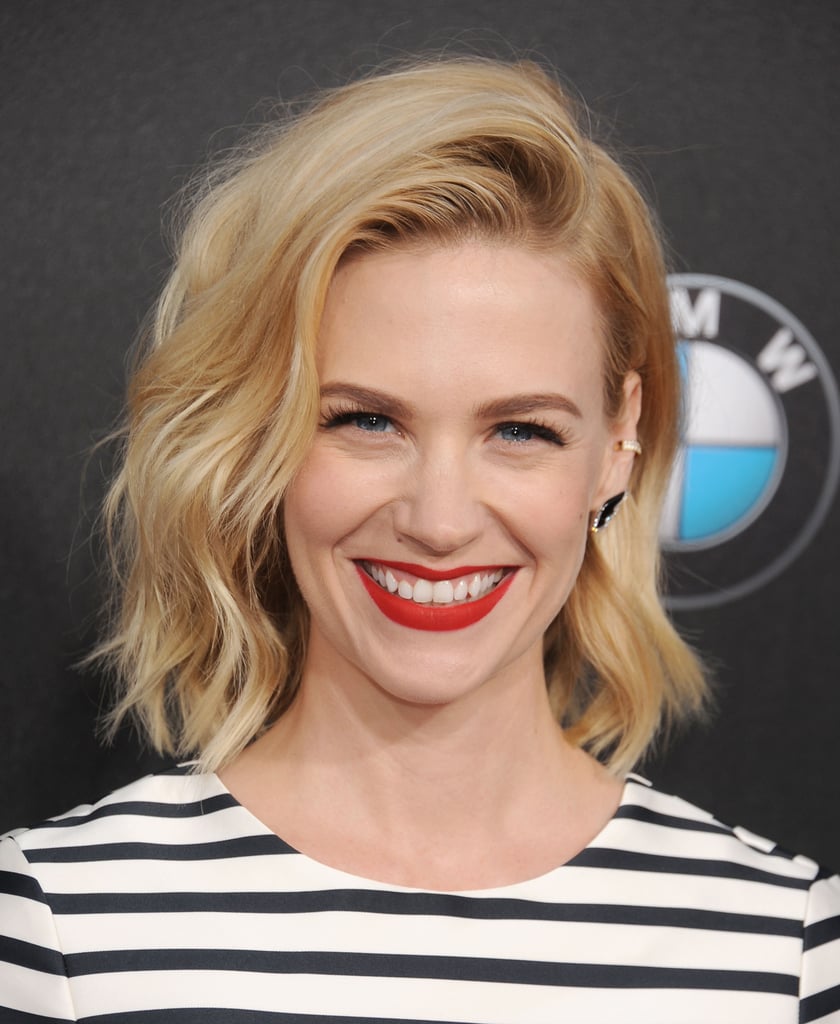 Creamy light blonde mixed with just a few golden streaks gives January her modern take on the icy Hitchcock-blonde look.
Jennifer Lawrence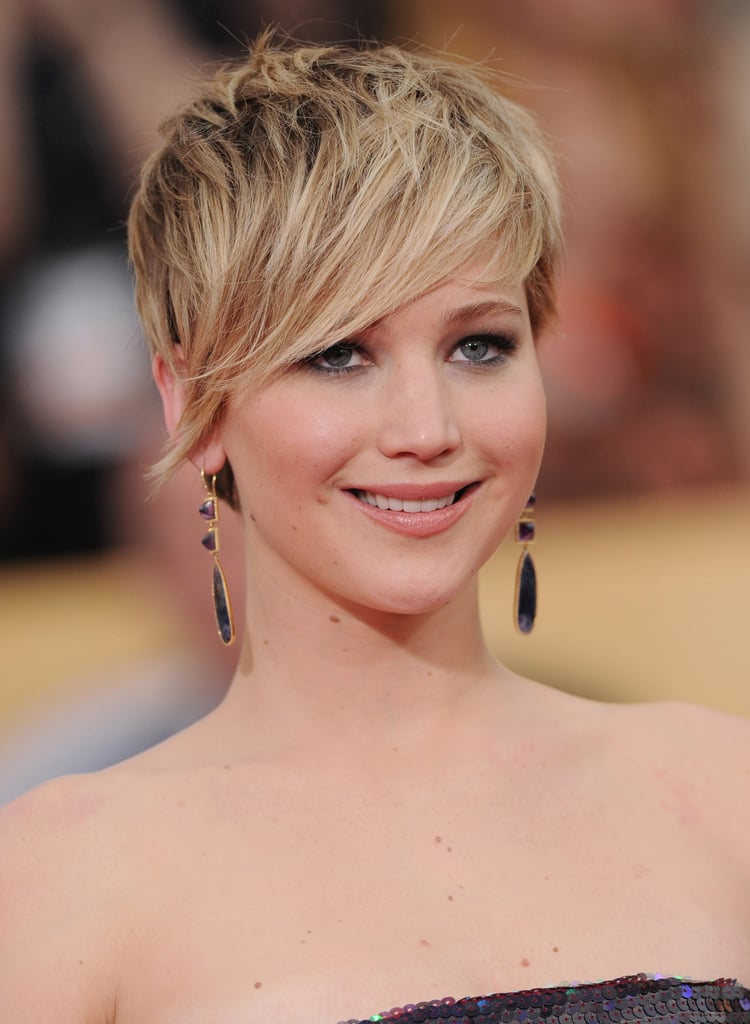 There's been so much emphasis on Jennifer's pixie cut that we've almost forgotten she has one of the best sets of highlights in the business. There's not a hint of brassiness in her gorgeous blonde colour.
Jennifer Morrison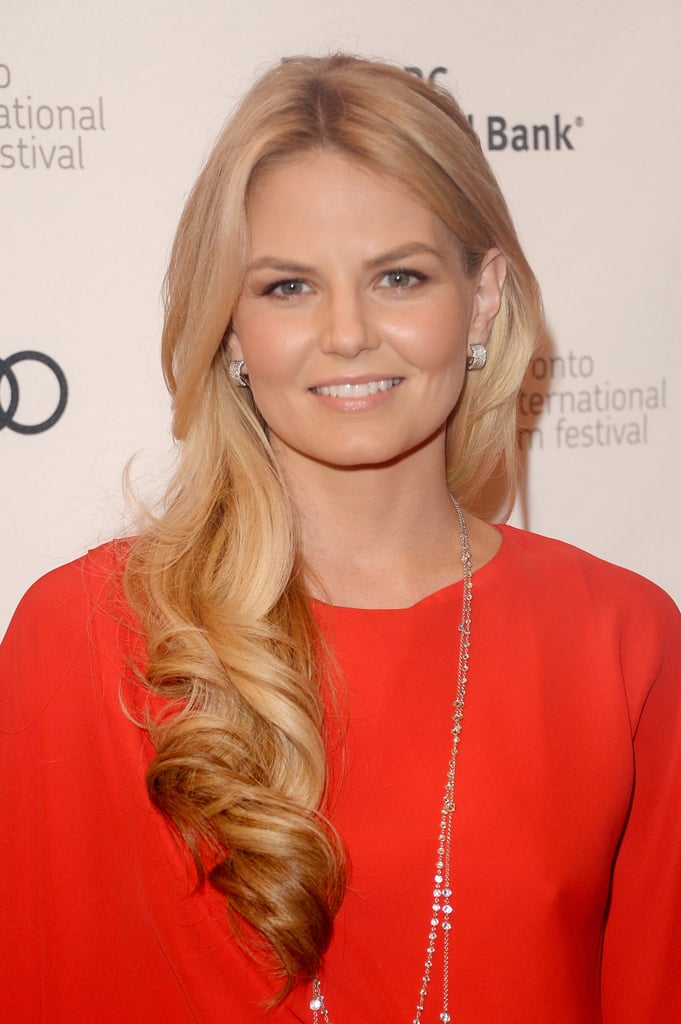 Jennifer has extensions, which can be difficult to match with your natural hair when it's been coloured, as the blonde will fade differently in the two different types of hair. Frequent touch-ups are called for to ensure there's no obvious join!
Rosie Huntington-Whiteley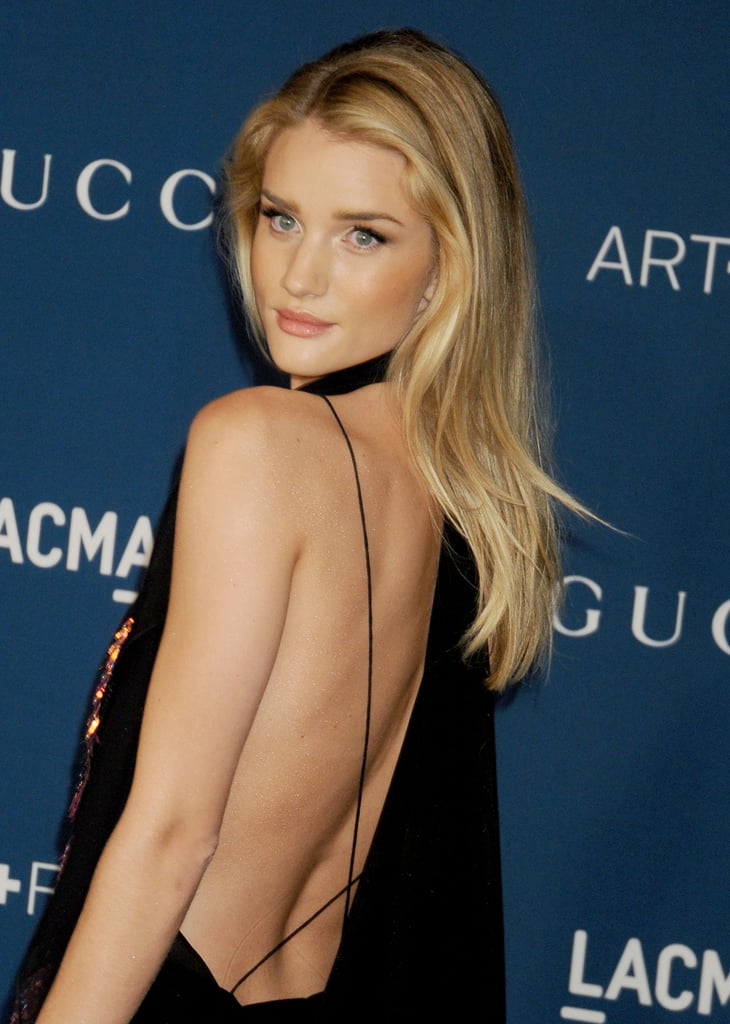 Rosie's golden blonde works perfectly on her dark blonde base colour. Chunky streaks at the front give it a sun-kissed look.
Suki Waterhouse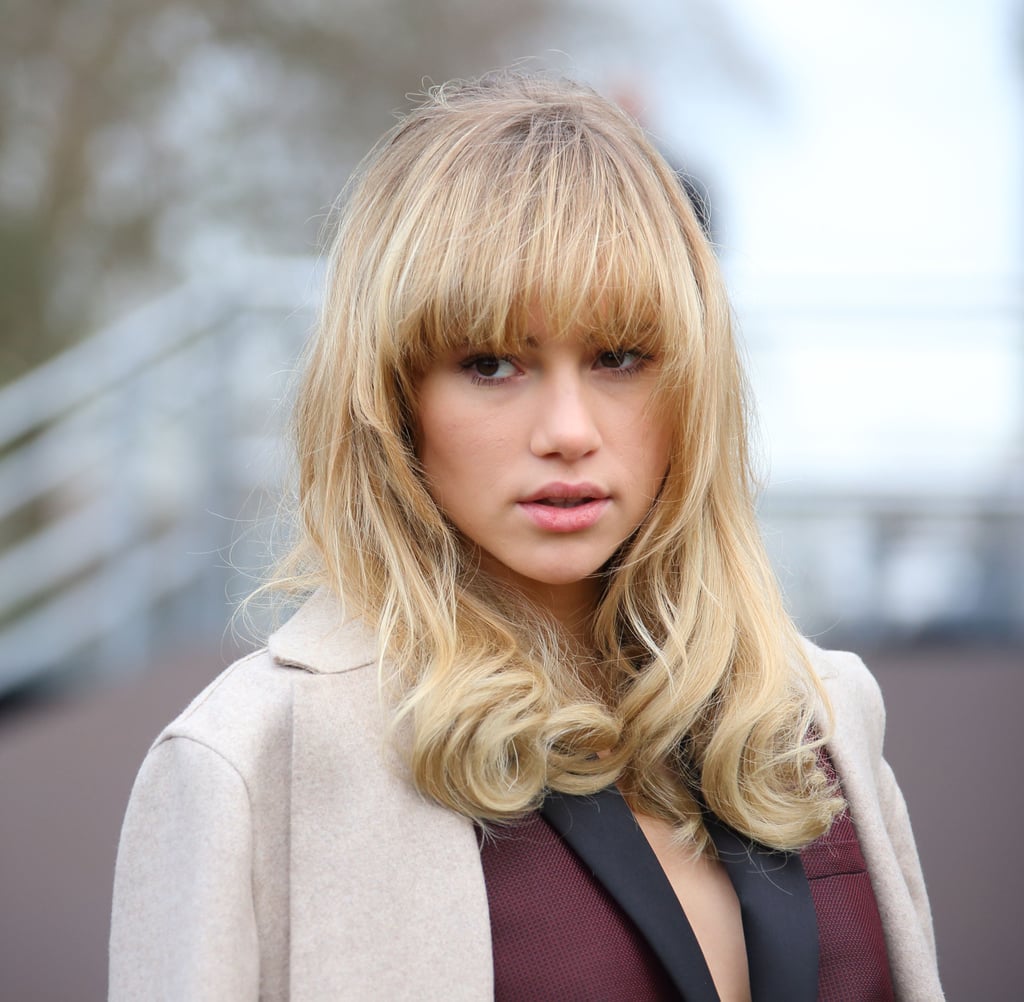 When you have a fringe like Suki's, it's even harder to hide regrowth, so beware going too light or having too many highlights in the front layers, unless you can commit to frequent salon trips. Pick a shade that blends with your natural colour, not one that competes with it.
Kylie Minogue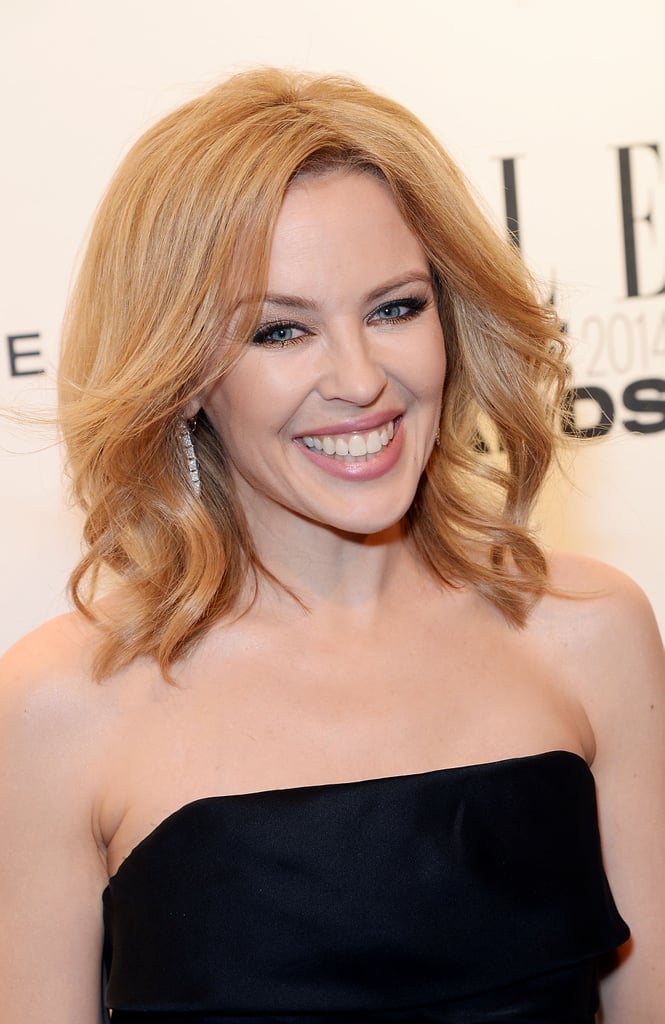 Kylie is a colour chameleon, but this warm strawberry blonde is one of her best looks. We've loved seeing her sport the honey hue on The Voice.