The Best Brow Pencil For Cara Delevingne Brows
CK One's Brow Pencil Is Your Fast Track to Cara Brows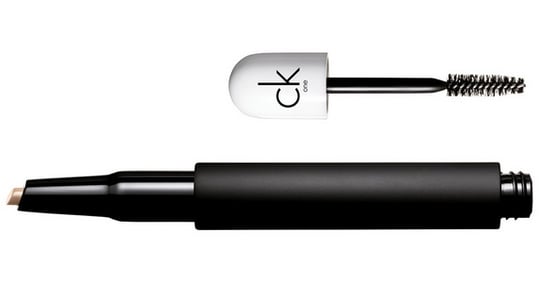 With stars like Cara Delevingne and Lily Collins proudly displaying bold barely-tweezed brows, the eyebrows have never been bigger news in the beauty world. But not all of us are blessed with thick, luscious brows (especially if we grew up over-plucking in the '90s) and we need a little help to fill out those arches.
Stencils, waxes and powders may give the neatest finish, but this compact little tube from the CK One beauty line (£14) gets our vote for a quick brow fix. One end holds an angled pencil in a slightly creamy texture that helps you to follow the line of the brow, filling in gaps without looking chalky. The other side reveals a tiny brush and setting gel designed to keep wayward brows and curly hairs under control.
It's a cleverly designed 2-in-1 product that does the job and lasts all day, but what really sealed the deal for us were the shade names — are you a Clever Blonde, Foxy Redhead, Crafty Raven, or Wily Brunette?