Best Equivalent to Fake Eyelashes
Could This Product Replace Fake Eyelashes?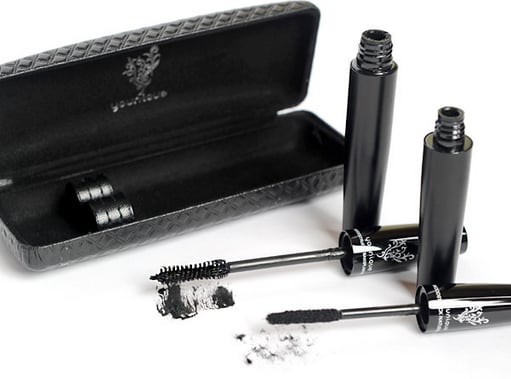 There's no denying that fake eyelashes are great. They enable us to get extreme volume and thick luscious lashes in just a few minutes, they are usually easy to apply, and most of the good ones look quite natural. But let's be honest here, most of us still have problems putting them on. And who has ever had to reglue them in the middle of a night out?
This new product may be the answer to your problems. The Moodstruck 3D Fiber Lashes (£23) are a three-step process that combines transplanting gel and natural fibres to help give your lashes incredible volume and thickness: start by applying a thin coat of your own mascara, follow up by a coat of transplanting gel, apply the fibres, secure them with another coat of the transplanting gel, and you're done! It's very easy and quick to apply, water resistant, easily washed off with a waterproof eye makeup remover . . . and it will spare you from poking yourself in the eye with those tweezers. Actually, the only thing you'll have to look out for is the occasional fallout that comes from the fibres — but isn't that what friends are for? All in all, this product is a great alternative to fake eyelashes and amazing news for those of us who are allergic to the glue!
Want to read more on makeup?
• How to Pick a Mascara Wand to Get the Eyelashes of Your Dream
• Solving the Myth and Confusion Over Red Lipstick
• 20 Beauty Mistakes ThatYou Didn't Realise You Were Making
Source: Getty / Taylor Weidman