Best Makeup Bag on Amazon
If You Have a Sh*t Ton of Makeup, This Is Going to Be Your Ideal Travel Item
As POPSUGAR editors, we independently select and write about stuff we love and think you'll like too. If you buy a product we have recommended, we may receive affiliate commission, which in turn supports our work.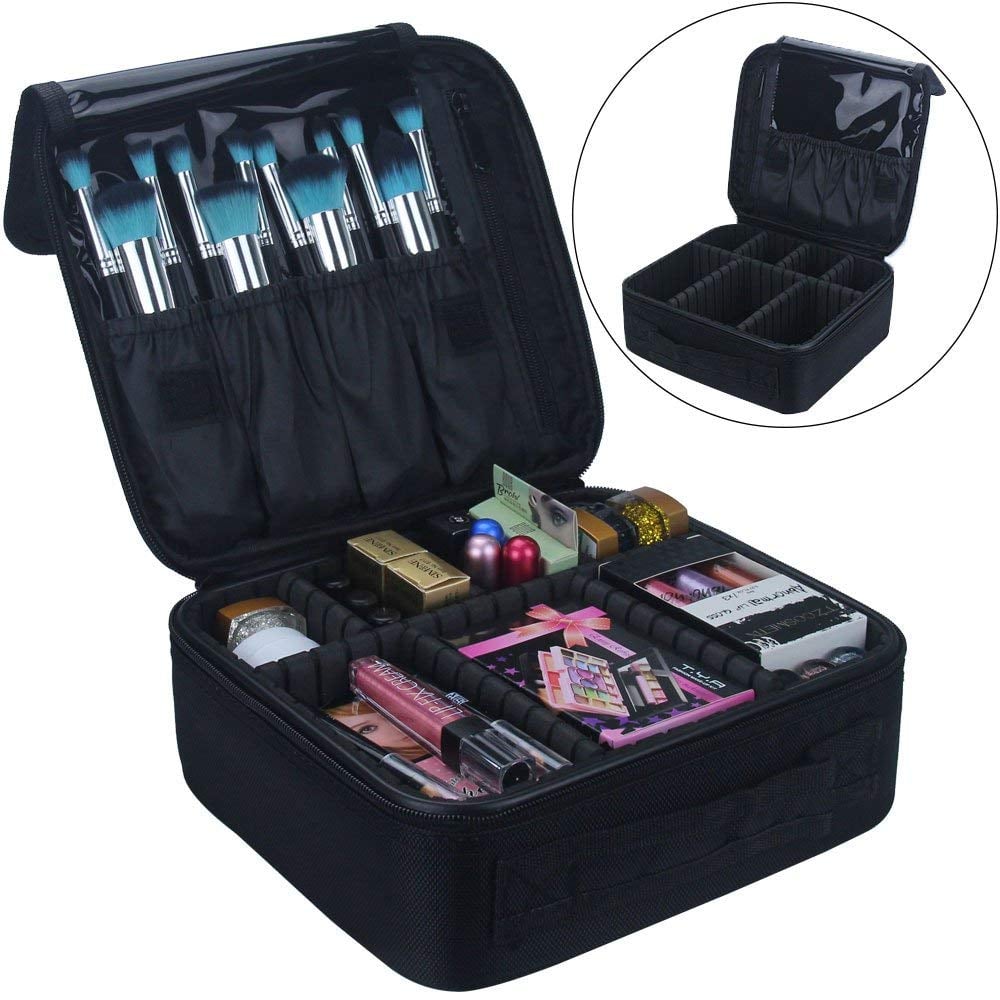 As someone who has a pretty extensive beauty routine, travelling can be a challenge. I end up bringing three to four cosmetics bags in a variety of colours to house my brushes, hairstyling products, skincare treatments, and makeup. This ends up taking up a good quarter of my suitcase, and it's also superannoying to have to lug that many bags into the bathroom every time I get ready in a hotel room.
I'm currently trying to organise an almost two-week trip to Japan, and the premise of lugging that many bags around was starting to stress me out. Luckily, as I was browsing Amazon, I discovered the answer to my holiday prayers. The Amazon Travel Makeup Train Case (£13) is the perfect storage solution and features pockets for makeup brushes and adjustable compartments so I can fit whatever size products I want in the various slots. I am also incredibly clumsy and prone to spills, which is no longer a problem because this bag is also waterproof and shockproof.
Nearly 400 customers have reviewed the product on Amazon, and it has an almost unheard of four-and-a-half-star rating. I'm thrilled to discover this find so I can enjoy my trip without having to worry about which city I left my skincare bag in.