Beverley Knight Gold Nails at Paralympics
Beverley Knight Goes For Gold With Glittering Nails at Paralympics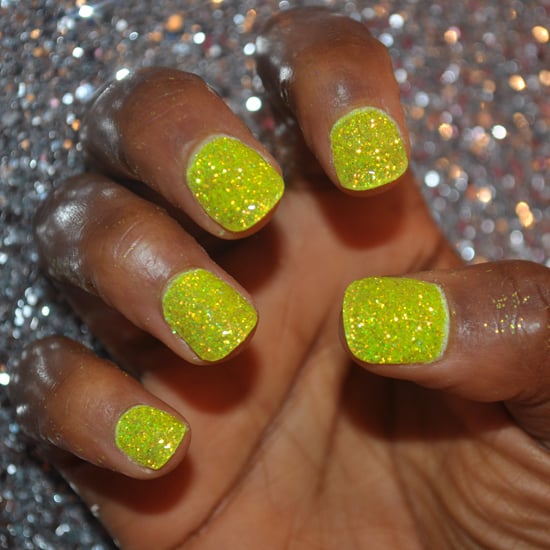 Beverley Knight's nails caught the Paralympic spirit when she performed at the opening ceremony in London this week. Her gold talons were created by celebrity nail technician Loretta Fletcher of Bella Loretta, who says this gel overlay technique is proving popular:
"[I see] more and more girls wanting their natural nails overlayed, allowing the nails to grow with such strength and believe it or not it happens very quickly. It's lovely converting people. The nail shapes are changing all the time, with stiletto and edge nails becoming more popular on celebrities, red carpet and catwalk."
To find out how to get this look, just read more.
Loretta used Yellow Glitter Overlay onto natural nails using a gel product called Crystal Nails, and swears by this technique as it doesn't damage the nail. Are you converted to using gel products after seeing Beverley's nails?
For news/updates and booking enquiries check out Loretta's Twitter and Facebook page.