Bikini Remedy: How to Fake Toned Abs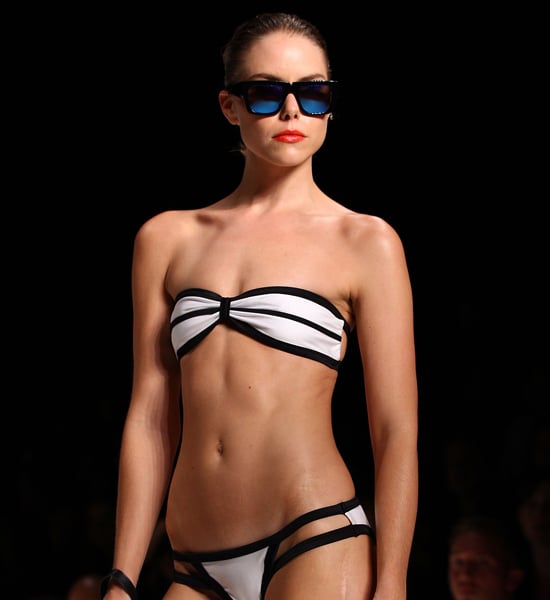 So you haven't done all your crunches before the beach — it's OK, you're not alone! Since bikini season is in full swing, we gathered a few tips to fake a six-pack (or at least fake some muscle definition). Go grab the bronzer and become a master at illusion.
In order to contour your stomach, you want to magnify the lines of your natural muscle definition. It's best to do this with self-tanner or a waterproof bronzer like Hourglass Superficial Waterproof Bronzer (£30). Anything that's water-resistant and a few shades darker than your natural skin tone will work. Reach for an angled contour brush for the best application.
Start by sweeping bronzer or self-tanner down the center of your stomach. Then draw a horizontal line through the belly button. In just a few simple swipes you can create the illusion of a four-pack. Take it a step further by emphasizing the V-cut shape just above your bikini line. For even more definition, sculpt a curved line that goes from under your breasts down to your hip bones to create a parentheses-like shape.