Blake Lively Smells Like Chocolate Chip Cookies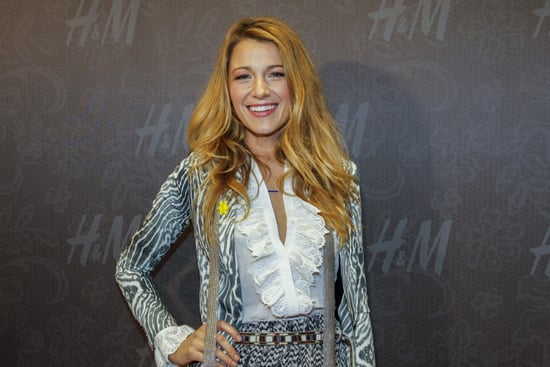 Though Blake Lively can attend an event looking like the epitome of Old Hollywood glamour, she proves time and again in interviews that she's a down-to-earth gal — especially when it comes to her beauty routine. In a recent Q&A with The Cut, the face of Gucci fragrances and L'Oréal Paris shared some of the secrets to her accessible grooming routine. Mrs. Ryan Reynolds even revealed that she likes to do her own hair and makeup for the red carpet. "I think it's fun," she said. Read more highlights below:
Her signature fragrance:
"I think I smell like … cookies. [Laughs.] Chocolate chip, with a lot of pecans. No, but I really do wear Gucci Premiere every day. I love that it has feminine and masculine [notes]. I'm very particular with fragrance, and used to wear a different fragrance in the Summer and Winter, or for different events. But because Gucci Premiere is so nicely balanced, I don't have to do that anymore. 
"When you switch up fragrances, what's missing is that power. That potion power. That special power. Like when I smell my mom. Or when I smell my sister … it's like, the most … it's a superpower! Or a love potion. I didn't have that signature fragrance because I was changing the fragrance depending upon the time and place. But having a fragrance that feels appropriate in all those settings, that's a new and cool thing to have."
Her healthy-hair trick:
"Something my mom does that is kind of cool: She puts coconut oil on the ends of her hair. When you shampoo your hair, you're trying to get the oil out of your roots, but you really want the rest of your hair to maintain its moisture. When you put coconut oil on the ends, the shampoo gets oil out of the roots, but also protects the ends."
Her stance on getting a pixie haircut:
"Hmm, I don't know. For me, my hair is like a shield. I'm actually a pretty shy person by nature. With long hair, you can put your hair down and cover your face. I think a pixie cut is so cute. I just think that everyone that has one is the most courageous person. It's so daring to do that! I get geeked out by people when they do that. They're awesome. Would I do it? Maybe.
"But it's totally ballsy. You see someone do that and you think, I want to be friends with them. They're really brave."