Blonde Hair
Beauty Byte: Blonde Hair Brightens Moods During Dark Days
It has been reported, that 67 percent more British women are going blonde in an attempt to lift their spirits during this depressing economic darkness. It seems that although only ten percent of the population is naturally blonde, they feel that the lighter their hair, the lighter their mood. Celebrity hairstylist Andrew Barton says,

"I don't believe it is purely a coincidence that there's been a huge sales rise in blonde hair products during these tough financial times. Many of my female clients say they feel more confident, more youthful and more attractive when they go blonde and they get more attention."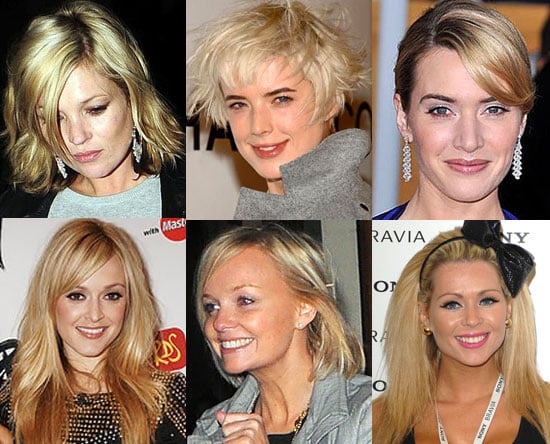 Frankly, I'm surprised by this news, as having been both a blonde and a brunette, it's far more costly to maintain blonde hair than you would expect. Roots need to be touched up (depending on how quickly your hair grows) anywhere between four to six weeks, and brassiness sets in almost immediately as a result of the lime-scale in our water. Do you think that bleaching your hair would help brighten up your feelings surrounding the credit crunch?