The Bob
Have You Ever Had a Bob?
Happy Birthday Bob! The the blunt-cut, bob haircut is turning 100 this year. The style, which was first invented in 1909 in Paris by Antoine de Paris (whose inspiration was Joan of Arc), has reinvented itself decade after decade proving that history always repeats itself, especially when it comes to hair. 2008, in particular was a banner year for the bob. We saw celebrities wearing a multitude of takes on the bob ranging from the pageboy bob to the choppy bob, the angled bob, Louise Brooks bob and the hocus-pocus bob.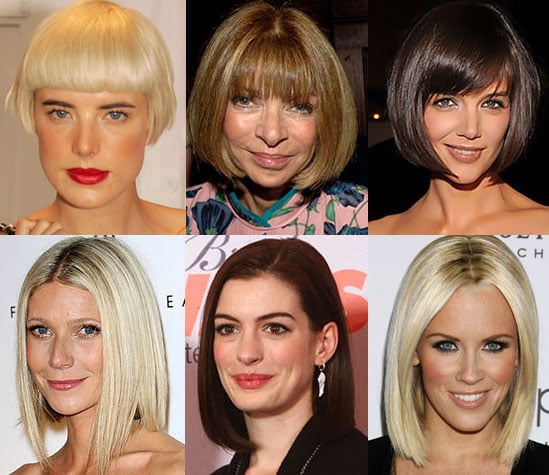 Mark Coray, VP of the National Hairdressers' Federation of Great Britain, said, "The bob has rocked through the ages with the punks, the mods, new romantics and with pop and television stars. I have been cutting hair for 25 years and not one week has passed where a bobbed hairstyle has not left the salon."
I had a bob when I was eleven. It was just below my chin and was I totally obsessed with making sure it was always perfectly curled under. It looked great, but was too high maintenance for my adolescent lifestyle. Have you ever worn your hair in a bob?