Bobbi Brown Platinum Collection
Bobbi Brown Platinum Collection is a Whole Lotta Awesome!
The latest and greatest for Spring from Bobbi Brown is the Platinum Collection. The range includes four amazing long-wear cream shadows, three lip glosses (nougat, the nude shade is swoon-worthy) and a shimmering pink body oil that contains real pearls. It leaves your skin feeling soft, looking smooth and slightly glittering, especially in the light. Also, it's infused with Bobbi's upcoming scent due out Christmas '09, which is quite an exciting sneaky peek!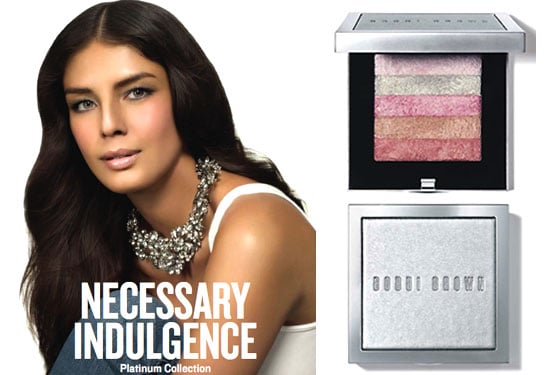 Last but not least, the star product is the famous shimmer brick, in a fresh and sexy new group of colours called pale platinum pink (£29.36). Not only does it come in a shimmery grey faux-leather compact, but I think it's about the most appealing brick of the bunch! The five colours inside are soft pink, platinum, bright pink, golden coral and rose which can be worn individually as shadows or blended together to create a gorgeous luminosity on the eyes, face and décolletage. My advice is to snag it while you can, as it's only available for a limited time.
For close up images of each of the new items in the Platinum Collection, read more.