Boots Beauty Brushes Support Forests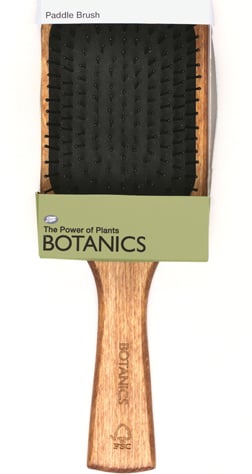 Friday 26th September was Forest Stewardship Council (FSC) Friday and forgive me for letting this important date skip my pretty little head but I still wanted to share some forest and beauty related news with you. To celebrate FSC, everyones favourite beauty one-stop-shop; Boots is showing it's support, with the launch of Botanics hairbrushes which are made with 100% FSC certified wood.
FSC Friday is part of an enviably worthy set of promotional activities to remind people to visit their local forests. They aim to highlight the fact that it's not just tropical rain forests that need support, our very own homegrown UK forests do too!
Julia Young, Manager of the WWF UK Forest & Trade Network of which Boots is a long term participant, said "Bringing everyday items like these to the public with good forest management credentials shows we can all make a difference to our world and natural resources through our choices. It is a great step and we look forward to more examples of this in the Boots stores."
Boots Botanics is one of my favourite budget beauty ranges and the new brushes look set to be dressing table staples too. With prices ranging from £5.95 for a curl-enhancing, scalp-massaging brush to £7.99 for the Cushion brush which is ideal for all hair types. The bristles are designed to help distribute the hair's natural oils for a healthy, shiny mane. I also adore the paddle brush, (£7.99), for creating a smooth look. It's a must-have tool that's great for getting rid of frizz and smoothing long, curly hair without over-pulling. The wide flat head cuts down on drying time too so you'll have more time for your makeup.