Boots Ingredient Hydrating and Nourishing Sheet Mask Review
The Budget-Friendly Beauty Buy Every Girl Should Grab From Boots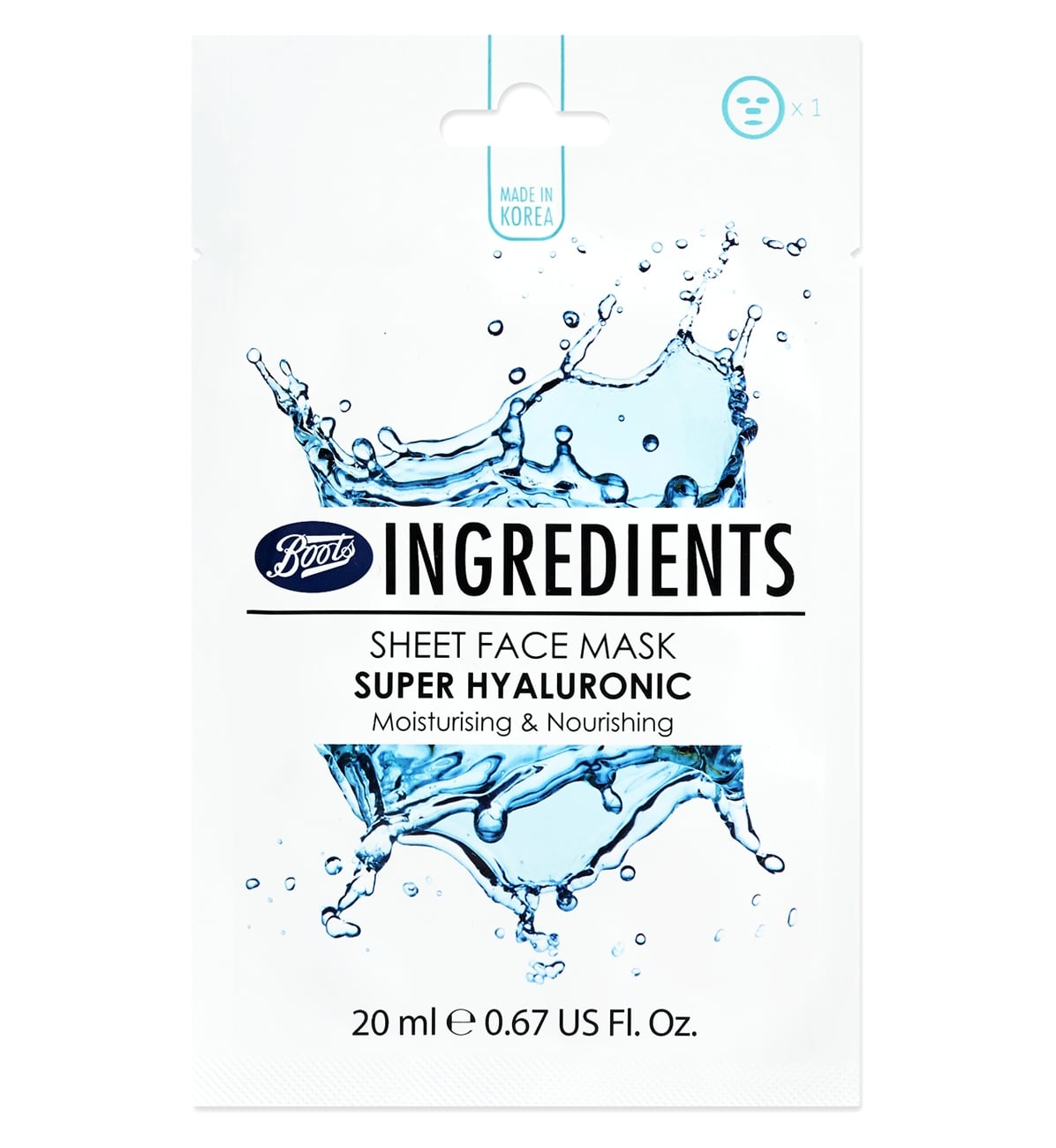 Keeping moisturised is one of the universal tenets of skin care that is applicable to all skin types. Whether you belong in the dry, oily, sensitive, or combination camp, well-hydrated skin is the best defence against most skin complaints. It's especially important to keep up with your skin's moisture levels when the seasons change, due to the drying effects environmental factors can have on our skin. One quick and convenient way to top your moisture levels up is to join beauty enthusiasts who've adopted the Korean skincare innovation that is the sheet mask.
As a sheet-mask enthusiast, I've spent the past few years bulk buying masks by high-end brands on overseas trips and carefully apportioning them as fortnightly beauty treats; that is until I ran out and picked up a Boots Ingredients Moisturising and Nourishing sheet mask (£2.50) on a whim and was forever changed.
Boasting the deep-penetrating, hydrating ingredients such as super hyaluronic acid and glycerine, 15 minutes of wearing this preloaded mask left my skin feeling ultramoisturised. As I patted the remaining serum into my face, I noticed how plump my skin felt, and after wiping the excess off my face, I could see a difference in how healthy my skin looked.
This may sound hyperbolic, but if you're someone who often leaves your night-time skincare routine to chance, then this £2.50 mask is a savvy investment that'll fit into any schedule, whether you're busy or simply lazy.