Brad Pitt and Angelina Jolie Kiss at SAG Awards
Do You Kiss Your Partner When You're Wearing Lipstick?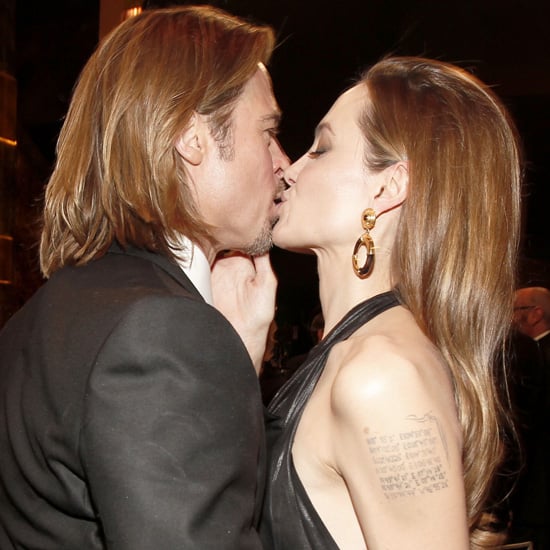 On Sunday evening at the 2012 Screen Actors Guild Awards in Los Angeles, Angelina Jolie puckered up for a big kiss to partner Brad Pitt. It's pretty rare to see this kind of mouth on mouth action between the two mega-stars, however, we certainly do see plenty of public displays of affection. What surprised me the most was Angelina's lack of hesitation to plant a winner on Brad's lips, despite wearing a layer of lipstick. I tend to spare my guy a full on kiss when my makeup is fresh and wait until it wears off so that he doesn't have to deal with cleaning off the thick, icky tacky lip gloss afterwards. Do you kiss your partner on the mouth when you're wearing fresh lipstick or lip gloss?