Brazil's Beauty Market Grows
Beauty Byte: Brazil's Beauty Addiction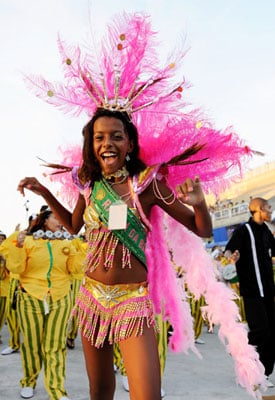 We all know the Brazilians love a bikini wax, but it turns out that's not all. According to reports this week, the country is the world's biggest market for hair dye and is rapidly becoming the global leader for fragrances. Brazil's fragrance market share increased 13 percent in 2009 and it's rapidly becoming the world leader.
Already, one out of five hair conditioners are sold there. Lip and eye product markets have both had double digit growth over the past years and are predicted to grow the same again in the next five years.
It not suprising as Brazilian women are known for being luxury fashion lovers. Meanwhile, the economy is set to explode thanks to the 2016 Olympics. Expect to see some seriously stylish ladies when the games begin!