Breast Cancer Awareness Beauty Products
Will You Buy Beauty Products To Help Fight Breast Cancer?
For those of you who don't know, October is Breast Cancer Awareness month. In past years, oodles of beauty brands have banded together and have put the pink ribbon across one of their signature best-selling products whose profits will propel breast cancer research or help raise awareness about the disease that effects so many women.
For example, Essie has released a nail varnish called Future Dreams (£9.95) where all of the proceeds will go to Breakthrough Breast Cancer. Clinique, Estee Lauder and Bobbi Brown will all be creating makeup for the cause too, and Donna Karan is donating £2 per bottle of her Cashmere Mist Eau de Toilette Spray to The Breast Cancer Research Foundation for its research programme at the UK's Royal Marsden Institute of Cancer Research.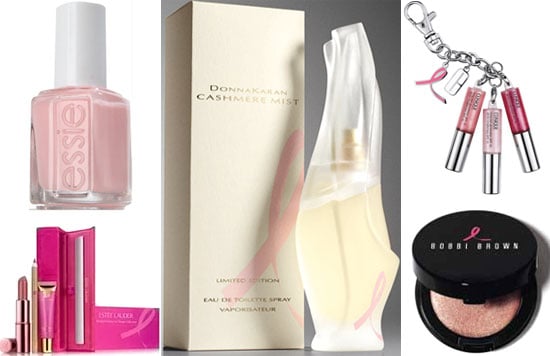 These limited edition products are pretty, pink and they can help to make a real difference in someone's life. Have you ever bought beauty products for charity in the past? Will you buy them in the future? Vote below to let me know.