Britney Spears Product Placement in Hold It Against Me Video
Tacky or Totally Acceptable: Beauty Product Placement in Music Videos?
I love spotting my favourite beauty products in TV shows, but in music videos it seems a little blatant. Britney Spears' video "Hold It Against Me" debuted last week and apparently the superstar earned up to $500,000 (about £300K) for the product placement. It's not terribly surprising that she'd pimp out her latest fragrance Radiance, but just a few seconds later we see a solo screen-shot of a pot of Make Up For Ever cream eye shadow.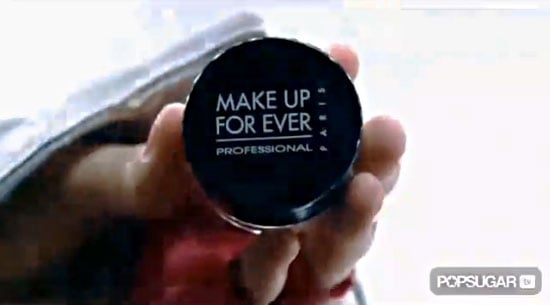 I'm not exactly sure what she earned from that specific brand, because there are way more flashes of Sony and the dating website Plenty of Fish, but reports say that Plentyoffish.com has seen a 20 percent increase in traffic just one day after the video was released. I don't think anyone doubt's Britney's star power, I just feel uncomfortable about the way she's being so blatant about money making when I feel like it should be more about her craft. Heck, I guess I can't entirely hold it against her though. How does this kind of thing make you feel? Watch the video and judge for yourself here.