Cameron Diaz Lipstick
Do You Mix Pink and Red Makeup and Clothing?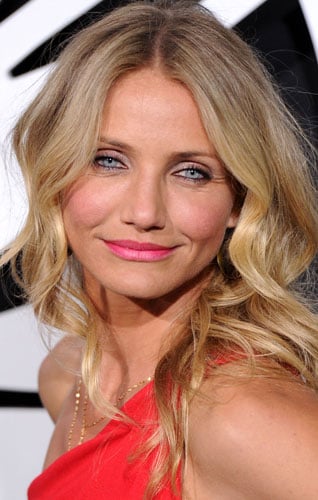 Last night in Los Angeles at the premiere of the Green Hornet, actress Cameron Diaz walked the red carpet on a beautiful form fitting red dress that she paired with soft metallic eye shadow and bright pink lipstick.
Once, when I was in LA, I ran into Cam at a store where I overheard her talking about her love of orange and pink together, so I'm not totally surprised to see her sporting this colourful combination. She happens to look gorgeous, browned glowy fresh off her romantic Hawaiian getaway, but I'm wondering if pairing red or pink lips with the opposite coloured wardrobe is something you'd ever consider?