Can I Use Coconut Oil as Lube?
You'll Never Guess This New Reason to Reach For the Coconut Oil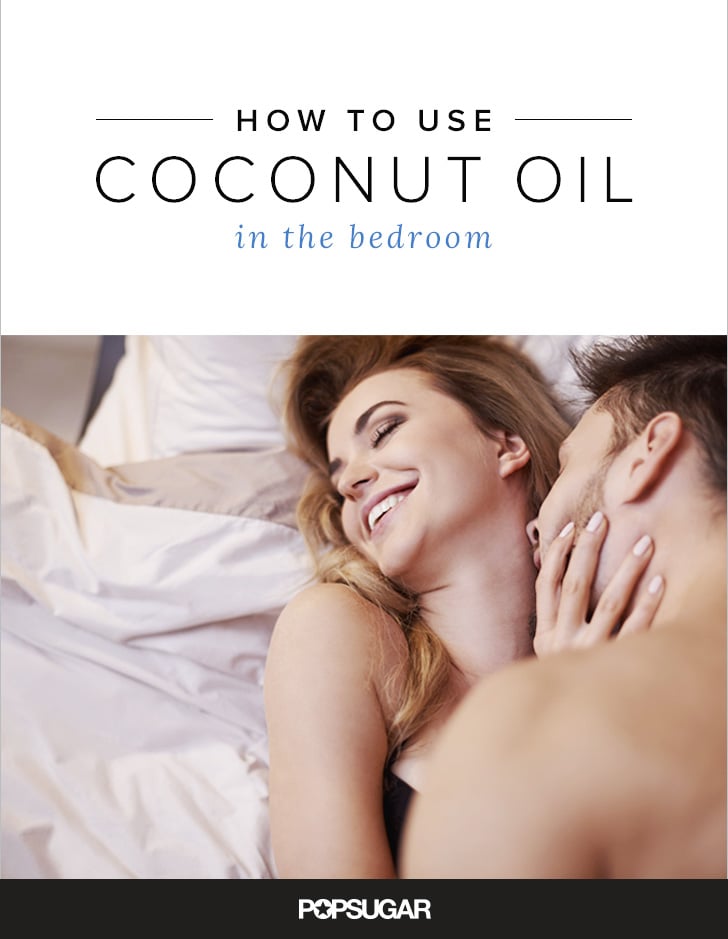 It's Saturday night, and you're in bed snogging with your honey. You spray tan is on fleek, and your hair is doing that hot Victoria's Secret Angel bedhead thing. All you need is something to, um, enhance the mood. So you reach to your bedside and pull out a jar of . . . coconut oil! That's right — in addition to the other countless things the nut oil can do, it also works a lube. According to celebrity makeup artist and founder of cult natural beauty line RMS Beauty, it's OK to slather the trendy ingredient on your lady parts.
Coconut oil is antifungal, antibacterial, antimicrobial, and antiviral. Not to mention, it's cheap, and slippery enough to . . . well, you get the point.
"Everyone always freaks out when I tell them that it works as a lubricant," Rose-Marie says. "I actually overheard a couple at a bar mention that they use RMS Beauty coconut oil [in bed], and it was hilarious."
She warns that the only red-flag is that the oil will eat up latex condoms, so make sure that you are using organic, sustainable protection.
Before you pick up KY Jelly for your steamy quickie, head over to Whole Foods for a jar of coconut oil to upgrade your sex life instead. And don't forget to grab an extra for your DIY hair treatment, so you can look as good as you feel afterwards.