Can You Tan Through a Fake Tan?
The 1 Myth About Fake Tans That Needs Debunking Right Now
As POPSUGAR editors, we independently select and write about stuff we love and think you'll like too. POPSUGAR has affiliate and advertising partnerships so we get revenue from sharing this content and from your purchase.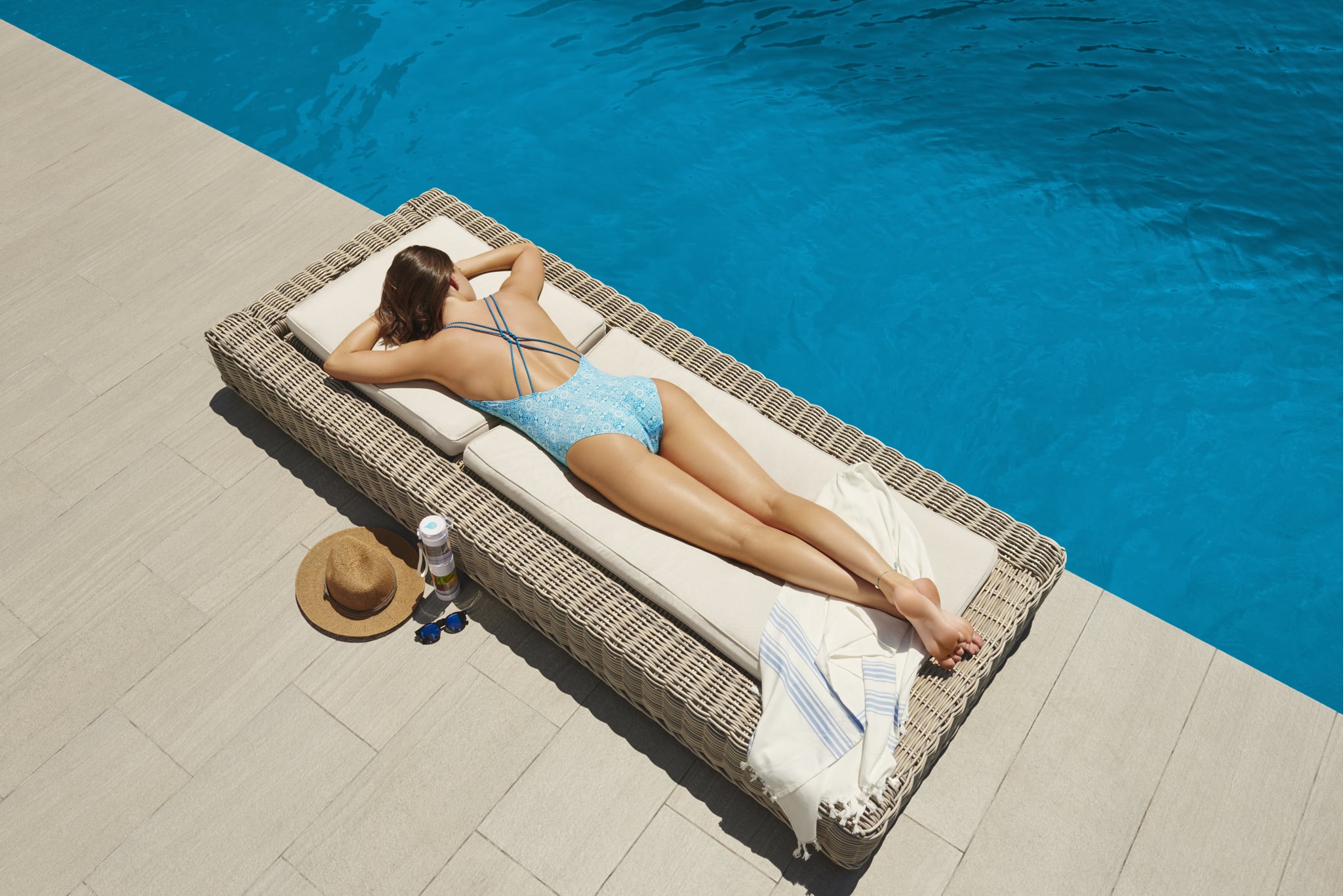 A fake tan gives your skin the kind of golden, sun-kissed glow that usually only comes after days of lying in the sun (or worse, on a sunbed). Modern fake tans give such gorgeous, long-lasting results, you'd be forgiven for thinking you won't get a real tan underneath.
But that's not true. A fake tan doesn't protect or create any form of barrier on the skin. Though it looks like a tan, it's not the same: in almost all fake tans, the colour is the result of a reaction between an ingredient called dihydroxyacetone (DHA) and amino acids in cells on the top layers of your skin. A real tan comes from exposing your skin to UV rays from the sun; this causes melanin (your skin pigment) to rise to the surface and spread out to try to protect it.
If you get a spray tan or use a fake tan before going on holiday, you can still tan (and burn) under it. You'll still need to wear (and frequently reapply) a good broad-spectrum sun protection product.
A fake tan looks great and may give you a confidence boost during the first few days of a holiday, but it could also stop you from noticing the red or pink colour that comes with a sunburn. You can burn quite badly under a fake tan and not notice until it's too late. Don't let that fake glow fool you into thinking you need a lower factor: your skin isn't tanned, it's fake tanned. The clue is in the name! Always use SPF 30 or above when you're out in the sun.
If you're worried about what all those sun creams will do to your fake tan, opt for oil-free formulas that won't break down the colour so quickly. There are some fake tan products out there that contain an SPF, but if you plan to sunbathe, they're no good as you'll need to keep reapplying every few hours and could end up with a fake tan that's far too dark. Save these for home, and choose a regular sunscreen, or maybe a gradual tanner with a built-in SPF like St. Moriz Gradual Tan With SPF Protection (£10). This will add a little artificial glow but allow you to build up your own tan, too, and you'll have less risk of overdoing it.