Cara Delevingne Gets Inked
What Do You Think of Cara Delevingne's New Tattoo?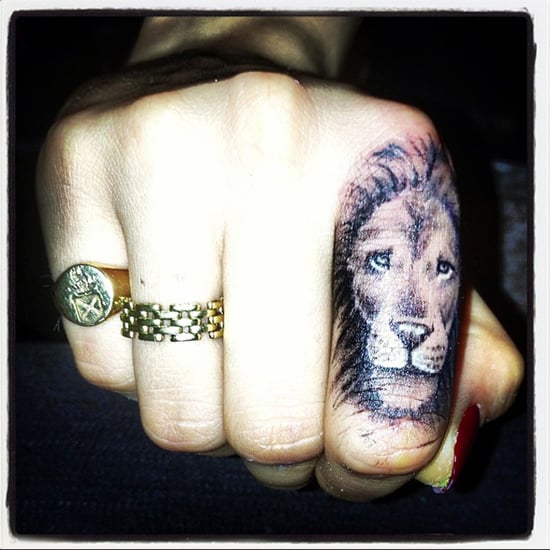 It was only last week that we saw Cara Delevingne's hand looking pristine at the Met Gala, but it seems that as of late, she's sporting a giant lion tattoo on her index finger designed by none other than bestie Rita Ora's tat artist, BangBangNYC. At first I thought it was just a semi-permanent drawing, but it seems from the photo she posted on Instagram, that it's quite real. The caption reads, "I am so happy! Thanks again @bangbangnyc @elemags ! RAWWWW." In another note on Twitter she writes, "My first tattoo!! Lions rule! Thank you so much @bangbangnyc @badgalriri." Mystery solved. Not only did Rita influence her inking, but Rihanna must have also which makes sense seeing as they were spotted hanging out this week. Rihanna also wrote this very note on Instagram, "My lover @caradelevingne just came over and got tagged for the first time!! Only by the best @bangbangnyc #Zodiackilla."
Wow! I am sure that makeup artists are going to have a field day covering up the giant lion on all of her many, many upcoming photo shoots, but it just goes to show that this model has a mind of her own. Fierce, and erm, stubborn like a lion, perhaps the reason she chose this animal is because her birthday is August 12th — you guessed it — she's a Leo! What do you think of her brand-new body art?