Cara Delevingne Gets Real About Her Psoriasis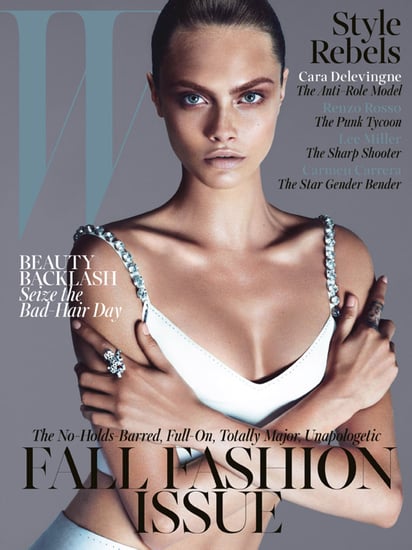 When we see Cara Delevingne walking the runway, looking effortlessly cool in magazine spreads, or being snapped by street photographers, there's one thing people don't tend to see: her psoriasis scabs. "It only happened during Fashion Week!" the model quipped in a candid interview with W recently. "Which is, of course, the worst time of the year for me to be covered in scabs." But covered she was. "Psoriasis is an autoimmune disease, and I'm sensitive."
Lucky for Cara, she received some help in an unlikely place. "Kate [Moss] saw me before the Louis Vuitton show, at 3 a.m., when I was being painted by people to cover the scabs," Cara explains. "She got me a doctor that afternoon; Kate gives really good advice." Read the full interview online or in W's September issue.