Carey Mulligan Hairstyle How To
Get Carey Mulligan's Slicked Back Hairstyle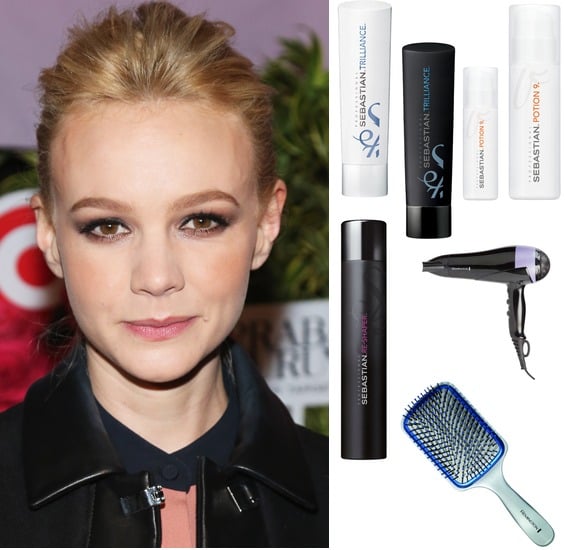 On Wednesday evening in New York City, British actress Carey Mulligan walked the red carpet with rosy lips, smoky eyes and a slicky updo for the Prabal Gurung and Target collaboration that helped kick off New York Fashion Week. Sebastian hairstylist Thomas Dunkin coiffed Carey's hair in four simple steps using the products above:
Step 1: Begin by washing hair with Sebastian Trilliance Shampoo and Conditioner. Next, apply Sebastian Professional Potion 9 to the lengths once it is towel dried.
Step 2: Then, blow-dry hair as straight as you can get it, whilst leaving a little bit of body at the crown. Once hair is completely dried, spritz Sebastian Professional Shaper hairspray all over and brush through with a vent brush.
Step 3: Use your hands to pull hair back into a loose, knot in the middle/back of your head whilst leaving height at the crown.
Step 4: When the style is in place, mist hair all over with a hearty spritz of Sebastian Professional Shaper hairspray and let it sit to dry.