Catwalk Runway Autumn Winter Trend For Bold Brows: How To and Review of Revlon Diamond Tweezers Perfect Plucking For Eyebrows
Product Review: Revlon Diamond Grip Tweezer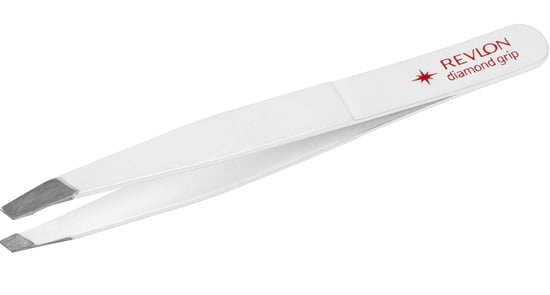 Bold brows may be ultra hip, but that doesn't mean you can neglect your beauty maintenance. Well defined brows instantly open the eyes, making them look bigger, as well as emphasising your bone structure so it appears more defined. For an easy how-to get the perfect arch, just follow my guide.
Of course, it's all about the tools of the trade, so before you even start thinking about brow pencils, and the like, make sure your tweezers are up to scratch.
Revlon Diamond Grip tweezers, (£8.99), are not all about the bling, as you may suspect. The slanted tips are coated with actual diamond particles for maximum gripping power.
My old tweezers always used to let the hair slip out, making for the double the time spent on plucking, but the Revlon ones grip even baby-fine hairs, and just won't let go!
The great, non-slip grip makes for easy shaping and they're stainless steel so effectively could last a lifetime. There is actually a lifetime guarantee, but unfortunately this only applies if you're in the US.
Even short hairs were easily gripped and I was impressed by the quick, almost-painless process. The only thing I didn't like was the aesthetics. Perhaps I'm just shallow, but I prefer my tweezers to be metal silver or gold, not white with a red 'Revlon' star.
Just remember to pluck hairs one by one and don't get carried away. This season, as far as brows are concerned, more is definitely more.