Catwalk Trend Autumn Winter 2008 Lace Trend Prada
Trend Alert: Lace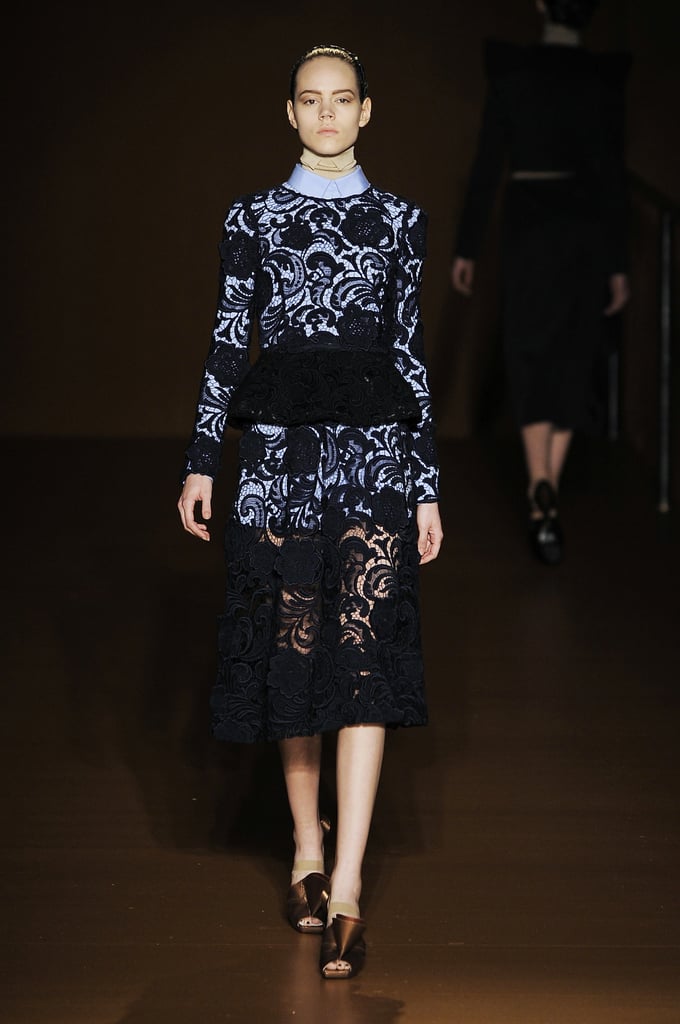 It is a well known fact of fashion, that where Miuccia Prada leads, the rest of us follow.
It was she who revitalised the trend for heavy, boiled wool, paired stilettos with socks, and has such an open distaste for what she perceives as constrictions in fashion, you could almost credit her with kick starting the current love affair with mixing it up – think vintage garments worn with ultra-modern pieces, as well as a clashing of colours and textures.
So when Mrs Prada showed elegantly grown-up lace in her autumn/winter 2008 collection, the fashion world took note. Think layers of dark, Italian Bordello-style lace, worn over simple blue shirts, or layered with stern black jackets, for an erotically charged, silhouette. Just read more for the entire trend report.
The shapes themselves were understated and ladylike. Not-too-tight pencil skirts hit the knee, and tops were long sleeved and high-necked. Shoes – the main story this season, as they have been at Prada for the past few years, were chunky creations in bronze, black and brown, with fluted leather fans coming out the back of the heel.
This look ties in to the Dark Romantic trend – more black lace at Chanel, leather at Givenchy, sheer black at Lanvin and Chloe, and crochet black dresses at Stella McCartney. The vibe is Film Noir – undercover sensuality, wrapped up in a sophisticated and dramatic guise.
Wear with killer shoes and va va vamp lips. What could be more desirable?