Catwalk Trend For Bird's Nest Hair as Seen on Mischa Barton, Olsen Twins and Girls Aloud Sarah Harding.
Beauty Glossary: Bird's Nest Hair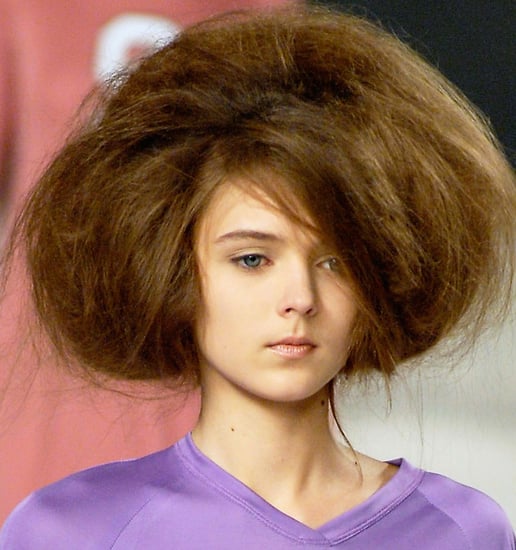 The term bird's nest hair refers to an oversize hair do that's often piled on the top of the head. It usually looks rather messy and disheveled as though a flock of birds or family of small rodents could be living in there. The phrase normally refers to long hair that has been pinned or tied back into a bouffant style, with plenty of volume at the crown.
The nickname may have originated because of the practice of birds to gather stray or cut off human hair to furnish their nests. As hair is bendable and relatively strong, the birds can use it to bind other materials together to make a fine strong nest in which to raise their young. Hair also has the added advantage of being light weight so the birds can easily carry it up to the tree and expertly weave it into the rest of the nest.
For why this trend is making a comeback on the catwalks, just read more.
While bird's nest hair is a derogatory term, the style has recently come back into fashion with hair stylists such as Guido pioneering the look for Marc Jacobs and Moschino. The fluffy, messy look has also now been dubbed Candyfloss hair and stars like the Olsen twins, Girls Aloud's Sarah Harding and Mischa Barton have been spotted working the trend. The key to emulating this style is lots of hairspray, and not being afraid to back comb to excess.