Catwalk Trend For Full Brows. How To Get The Look With New Benefit Brow Pencil and Brow Shaping Kit
Wow Oh Brow! Benefit Launches New Brow Kit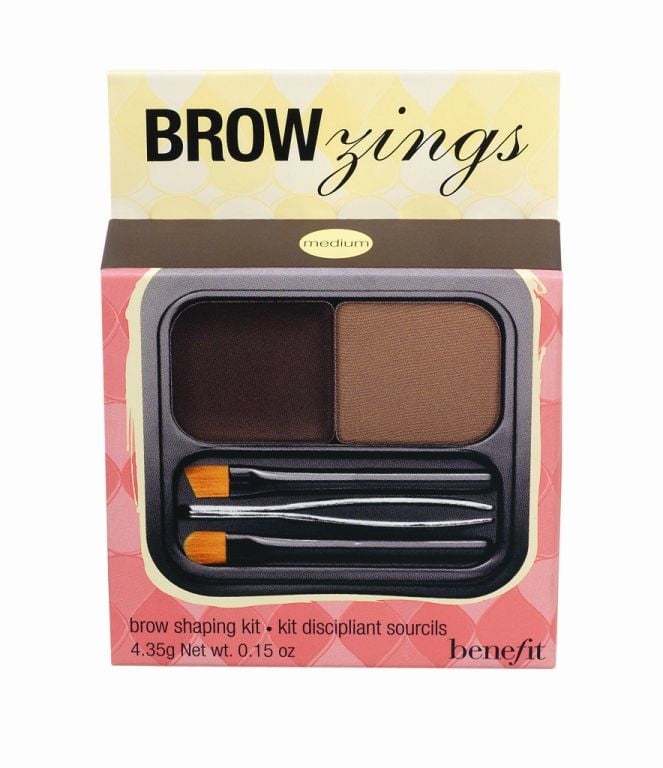 There is no denying that this is the season of the bold brow. Think classic Brooke Shields, or model of the moment – Hilary Rhoda.
Yet, tell that to my brow lady, who during a conversation about how converting to Catholicism has affected a mutual friend's bikini waxing regime, (well, we like to chat) waxed off what was almost my entire eyebrows. I couldn't even raise them in disgust.
So, feeling like a victim of surgery gone wrong, or a WAG, or both perhaps, I was all ready to mourn for my long-lost brows, when the lovely Benefit girls told me they have a new brow range, that's just the ticket for victims of brow theft, like me. Just read more
Benefit are thankfully launching their new, dual-ended brow pencil, (£12.50), in the UK, for easy peasy catwalk brows, even for the eyebrow-challenged. It'll be out in September, and has a fantastically smooth texture and very-natural range of colours.
Their new perfect brow kit, includes Speed Brow, (£11.50) a quick set brow gel that tames unruly brows and adds a hint of color, and an under-brow, highlighting pencil, (£12.50). There's also the newly repackaging Brow-Zings, (£21.50), which is basically perfect brows in a compact.
As well as being very impressed with the pencil, I was rather partial to the Brow-Zings kit as well. The compact includes pigmented wax for shaping, a natural-shaded powder for setting, some great, mini tweezers, and two tiny brushes – one with a hard angle for shaping, and the other a softer blending brush.
The brushes were, admittedly, a little fiddly, but the dark wax colour, which looked slightly scary in the pot, came out super-natural. Despite being afraid of ending up with that old-lady-with-painted-on-eyebrows effect, my brows looked normal – only better – thicker, fuller and with more definition.