Caudalie Spa
Little Black Book: Caudalie Vinothérapie Spa
In the French village of Martillac, just eight miles from Bordeaux, lies a charming white-washed country chateau amidst acres upon acres of grape vineyards called The Sources de Caudalie. The hotel boasts 49 guest rooms, two restaurants and an incredible Vinothérapie Spa that incorporates actual grapes, vines, seeds and local spring water in their treatments.
Caudalìe launched in 1993 by a young couple, Bertrand and Mathilde Thomas who were passionate about starting a beauty brand. In a Bordeaux vineyard, they met pharmacy professor Dr. Vercauteren who revealed that grape seed oil is 10,000 times more powerful at fighting off free radicals than Vitamin E. Since it had already been established that free radicals are what causes premature signs of aging, the three got together to develop Caudalie.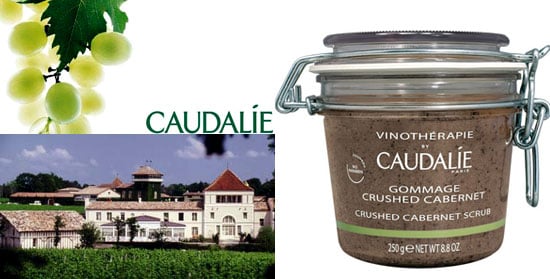 Today, Caudalie has over 30 products in their range to help heal, soothe, smooth, de-wrinkle, firm, cleanse, tone, exfoliate and tan the skin. This is the first vinothérapie spa and the setting can't be beat. I got a facial and a massage and not only did I love the scent of each of the grape-infused products, but my skin looked instantly glowy and renewed. I didn't buy anything to take home, but, I did receive samples. I love this concept because now I can spend some time with the products before committing to buying anything. If you ever fancy a little wine and a relaxation, vinotherapy is the ultimate indulgence.
For more photos of the spa, Caudalie products and the hotel grounds, just read more.