Chanel Beauty Will Be Sold at Ulta
Chanel Beauty Will Be Sold at Ulta, Because Dreams Do Come True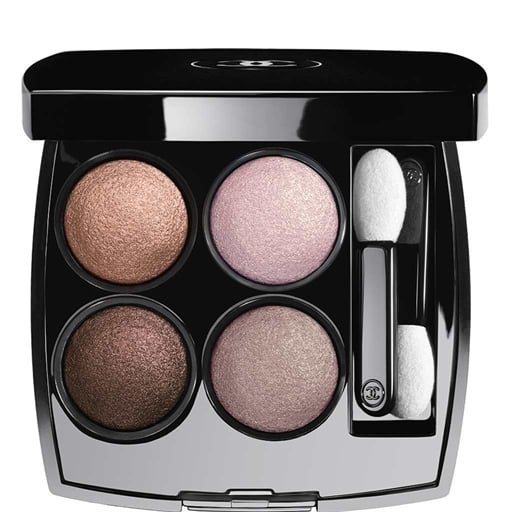 I hope you weren't too attached to your paycheck, because very soon you will be making all that cash money rain over your nearest Ulta checkout counter. That's because the beauty store will start selling Chanel Beauté — a curated selection of the iconic brand's greatest makeup hits. As Racked reported, the news came via Ulta CEO Mary Dillon, during the megaretailer's fourth-quarter earnings call.
According to the site, Dillon said: "Following our long-standing partnership with Chanel offering their iconic fragrances in hundreds of our stores, we are honoured to introduce Chanel Beauté in a small number of Ulta Beauty doors this year." While she didn't explain what exact products are included in the lineup, Dillon said that Ulta stores will tote an "edited assortment" of goodies, along with a "Chanel-branded makeup station." All of this newness will drop "in just a few weeks." The line will first roll out at an Ulta in Westport, CT, and then expand into more locations.
This all comes hot off the heels of a busy past few weeks for Chanel, which has been rapidly expanding its social media presence through the creation of two different Instagram accounts, the curated @Chanel.Beauty and the fan community @WeLoveCoco. Chanel has also sponsored multiple branded pop-up stores, such as LA's Chanel Beauty House and Toronto's Chanel Coco Game centre.
Chanel is also a good get for Ulta, which until now sold only the label's fragrances in a few select brick-and-mortar stores. Ulta has become beloved for its affordable beauty options (what's good, $6 E.L.F. blush palette?), so this expansion into prestige territory is definitely one both companies — and beauty-lovers everywhere — will celebrate.
Image Source: POPSUGAR Photography / Blake Smith