Cher Lloyd Talks to PopSugar Beauty UK
Cher Lloyd: "Any Sort of Contouring I Love"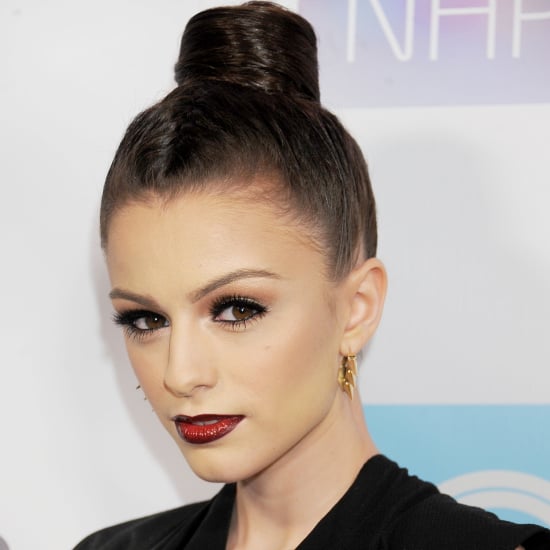 With her X Factor days behind her, but her professional career on the rise, British singer, Cher Lloyd knows what types of beauty products to wear to get her fans approval on stage. She's got a new collaboration with Ne-Yo for Fruttare Fruit Bars in the US and she came into the PopSugar studios in New York City to talk about everything from the project, to her new found friendship with Demi Lovato and more. Specifically, we caught up with her to discuss beauty. Here's what she had to say:
POPSUGAR UK: What's the one product you always wears onstage?
CL: "I love to wear Vichy Dermablend. That's what it's called! I really like that because it's got full coverage. And also, obviously, tons of lashes."
PS UK: What product can you not live without?
CL: "Bronzer. Any sort of contouring — I love!"
PS UK: What aspect of beauty do you like playing with the most?
CL: "My hair. I change it a lot. I've gone through numerous colour changes, cuts, head shaving. Everything. I love it. I love changing it up. I'm going to stick to the long hair for a while."
To watch the entirety of the interview, just click here!