Cheryl Cole Dimples Spark Plastic Surgery Boom!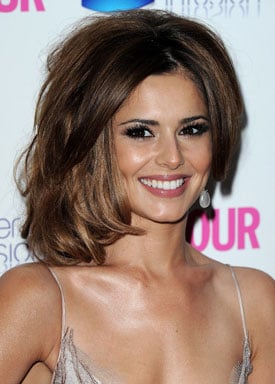 As beauty trends go, this is a kooky one! It turns out the latest must-have accessory is none other than the Cheryl Cole dimple!
Plastic surgeons are reporting a sharp increase in demand for what's now known as the 'dimpleplasty', in other words giving people a set of cute dimples in their cheeks using a brief 10-minute procedure.
One firm has even reported a staggering 11 percent increase in inquiries about the treatment in the past two months.
'"There is a worrying rise in demand for 'designer dimples' as women go to ever extreme lengths to look like their favourite celebrities," said a spokesman for plastic surgeons SurgiCare.
The dimpleplasty involves a cut to the skin which creates a small depression, and is then stitched to deeper tissue to create an indentation. Experts are unsure about the long-term effects though, especially as faces fall with age, and warn that it may be better to steer clear. (Take note, ladies!)
Celebrities are key influencers in the world of plastic surgery these days. Angelina Jolie has sparked hoards of lip plumping operations. Meanwhile, J Lo's generous derriere has inspired legions to invest in butt implants. It's a slightly worrying trend, in my opinion, especially where surgeries are not sufficiently road-tested.
Would you have plastic surgery to look like a celebrity?