Cheryl Cole and L'Oreal Get Blasted For Misleading Advert
Beauty Byte: Cheryl Cole and L'Oreal Get Blasted For Illusory Ad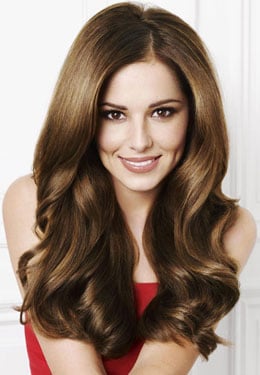 The complaints are pouring in (13 of them to be exact) to the Advertising Standards Authority about the misleading images for the newest L'Oreal Elvive Full Restore 5 haircare products commercial and print adverts starring Cheryl Cole.
People feel that since Cheryl is wearing hair extensions in the ads, they aren't being portrayed as true. However, the complaints have so far been rejected based on the disclaimer in the commercials and the print ads that states that Cheryl's hair is "styled with some natural extensions." This, however, is not appeasing the public, as they don't feel this message is clearly portrayed.
What are your thoughts on these complaints? Do you think that L'Oreal should have been more up front about Cheryl's hair extensions so that people don't think they can have hair just like hers if they use the new Elvive Full Restore 5 range, or do you think that by including the disclaimer they have been responsible?
To see if you can spot the disclaimer in the commercial, just read more.