Cheryl Cole L'Oreal UK, Cheryl Cole Beauty Products, Cheryl Cole Hair
Cheryl Cole Talks Hair, Future Beauty Plans and L'Oreal
Yesterday, PopSugarUK ran a fabulous interview on Cheryl Cole from Hello! Magazine. Cheryl dished on her thoughts on Megan Fox, Beyonce and she even discussed what to buy Simon Cowell for his 50th birthday! As if that wasn't enough (no, it's not a new grey t-shirt), I've got the scoop on her new multi-million-pound beauty contract with L'Oreal Paris UK, her hair extensions and if she consulted Ashley on dying her hair red. Here's what she had to say: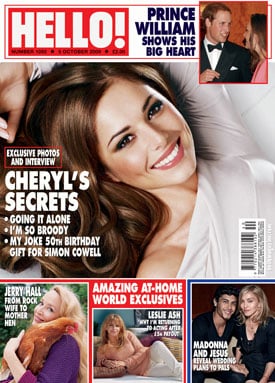 On L'Oreal Paris UK: "I was so flattered when L'Oreal asked me; I thought they can't be serious. Then I found out it was for a new hair range and I thought it was perfect because I'm the type of girl who, if I am having a bad hair day then I have a bad day full stop."
On if she consulted husband, Ashley before she recently died her hair red: "Nooo, don't be daft, he is a bloke – I don't care what he thinks!"
On Hair Extensions: "I have hair extensions that are the same length as my hair but for extra body. They help my hair to stay looking good without constantly needing to be done. I couldn't think of anything worse than being on a judging panel for 14 hours a day and constantly having to have my hair rebouffed."
To read about her plans for the future that include some juicy beauty details, and for images of her (including ones of her hair dyed a plummy-red), just read more.

On plans for the future: "I would love to have my own beauty products. I think the most special thing you could have is your own custom-made personal perfume. It must be amazing to have your own unique smell."
Read the full interview in Hello! out now.