Chrissy Teigen Nail Polish Colour
Chrissy Teigen Announces Her Favourite Polish Shade; We Can All Die Happy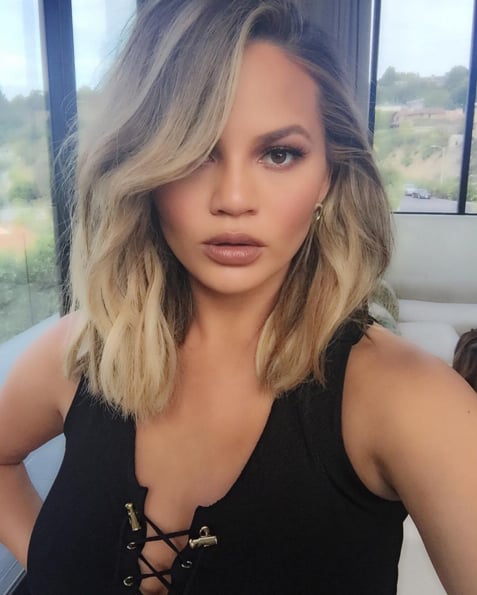 Image Source: Instagram user chrissytiegen
I am a woman who will literally do anything Chrissy Teigen says. (That link is proof.) And now that she has told us her favourite nail polish shade, I must throw down £13 and order some OPI, stat.
OPI samoan sand. the only nude polish that need exist. https://t.co/g5CRKBpjRo

— christine teigen (@chrissyteigen) April 7, 2016
On Twitter, one of Chrissy's 1.39 million fans asked her about the nail polish shade she was sporting in her Snapchat. After calling one Twitter user a "dumb b" (in true Chrissy fashion), she responded to the fan with the name of the shade: OPI Nail Lacquer in Samoan Sand (£13). I am a devout Dulce de Leche fan and equally love Essie's Fiji, but this neutral is about to get slapped on my nails ASAP.