Chrissy Teigen Spray Tan Snapchat
Chrissy Teigen Shows Off Her Flawless Spray Tan — With a Topless Selfie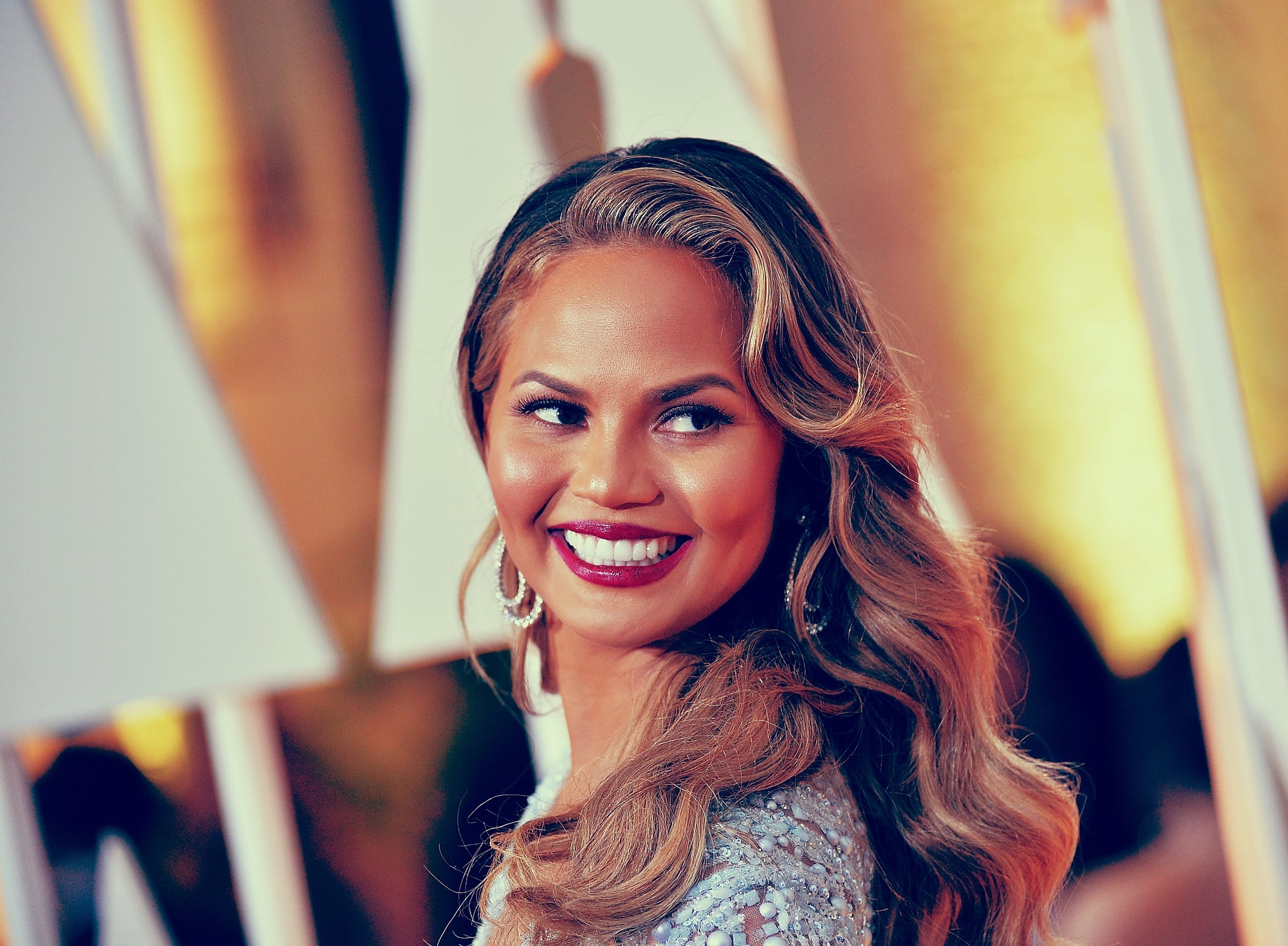 Image Source: Getty / Michael Buckner
If you follow Chrissy Teigen on social media, chances are you've witnessed her regularly get real about the trials and tribulations of the spray tan life. A self-proclaimed "spray tan addict," the model once posted a hilarious Snapchat showing the downside to getting that artificial glow: some messy, brown-stained bed sheets. And let's not forget that time she got real on Twitter about the struggles of spray tanning while breastfeeding, which doesn't sound like a very ideal situation.
just spray tanned around my breast pump outline. the logistical challenges of a healthy beach glow while boobing are incredible

— christine teigen (@chrissyteigen) May 7, 2016
Even though the mother recently told People she was giving up on the ritual since she was busy raising baby Luna, it looks like she has had a change of heart and wanted to get in the Summer mood with a bronzed glow. Chrissy stripped down for a topless selfie, which she posted on Snapchat, to show off her newly tanned skin. Using her arm as a makeshift bra, she captioned the photo, "FINALLY A SPRAY TAN THANK YOU FIONA." We're just hoping this bronzed goddess finally figured out how to avoid those stained sheets by now.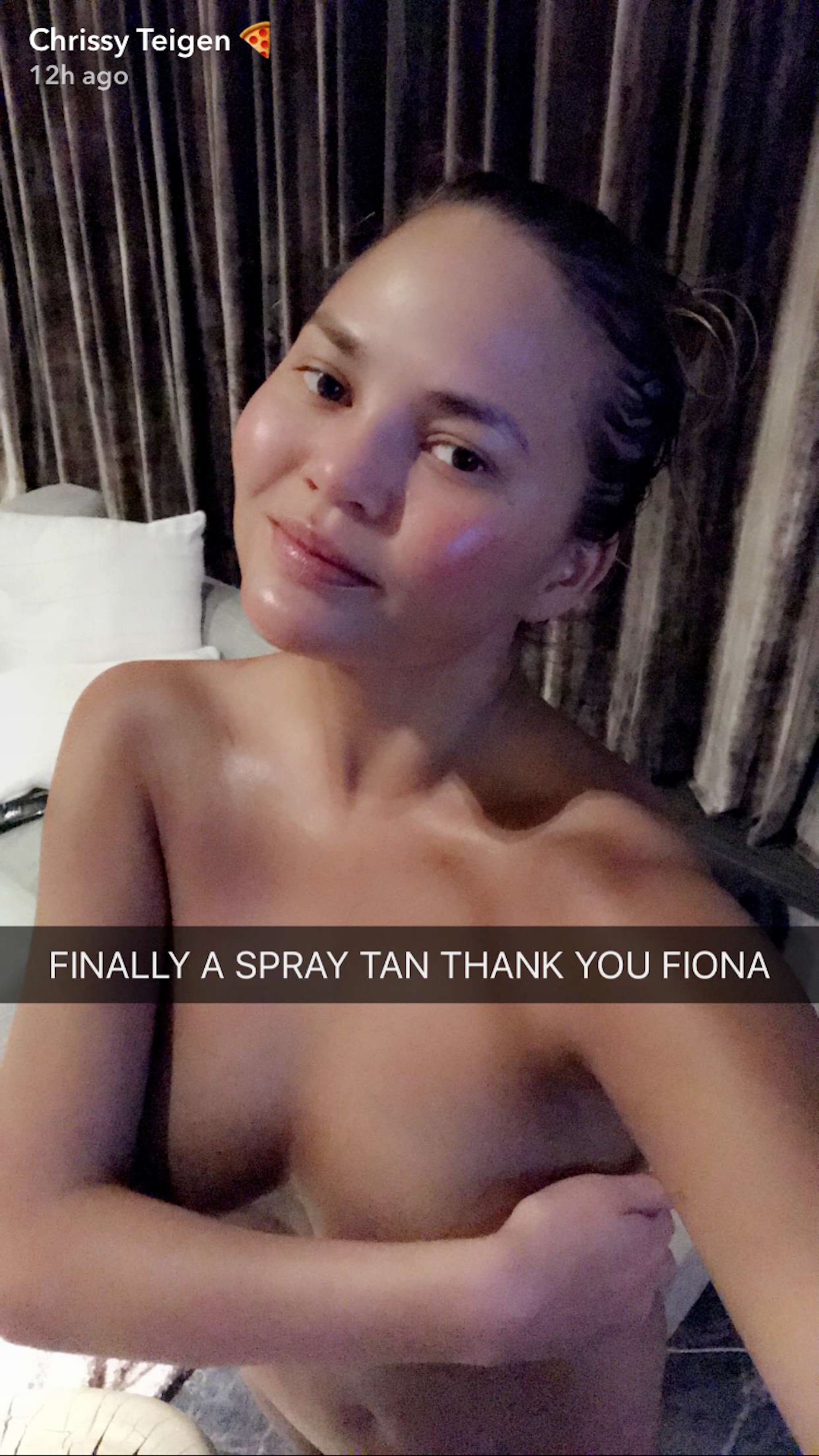 Image Source: Snapchat user Chrissy Teigen