Christmas Gift Ideas Girls Age 7-14. Tween Girl Present Ideas
BellaSugar's Gift Guide: Little Tween Sister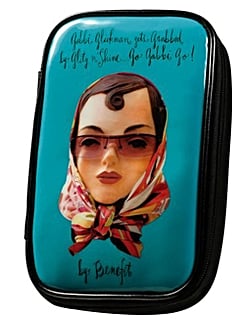 For the next part of mine and Fab UK's Christmas gift guides, we're shopping for tween or young teenage girls. This could be a little sister, niece, cousin or even a friend's daughter but if you give them these cute beauty goodies you're certain to become their absolute favourite person.
If your recipient is already starting to wear a touch of makeup, indulge her diva side with Benefit Gabbi Gift Set. (£38.50) It contains a mini blue mascara, lip gloss and concealer for putting on the glitz. Alternatively treat her to Ted Baker Divine Pink Lip Colour (£5.95) for a shimmery party look.
I also love these Sweet Bath Fizzes (£6) from La Senza. Shaped like multicoloured cup cakes they're a fun bath treat for a younger sibling or niece. Meanwhile Kylie Sweet Darling Body Lotion (£12.50) is grown-up enough to appeal to her starlet yearnings, yet still smells sweet for little girls.