Chunky Black-and-White Highlights Cruella de Vil Hair 2017
Look Out For Chunky Cruella de Vil Highlights, Because Those Are Trending Now
As POPSUGAR editors, we independently select and write about stuff we love and think you'll like too. POPSUGAR has affiliate and advertising partnerships so we get revenue from sharing this content and from your purchase.
From squiggle brows to wavy lips, 2017 has been quite the time to be alive as a beauty junkie. One more questionable (and gorgeous!) new trend comes courtesy of New Jersey hairstylist Luisalondono. As first spotted by Allure, on Sept. 4 she posted a picture of her latest work: black-and-white highlights of the chunky, '90s variety.
People on the internet immediately made the connection of this as a retro look, but we're inclined to think of it as a distinctly Disney one. As soon as we saw this two-toned hair, we thought of none other than the bad b*tch we love to hate, Cruella de Vil. Girlfriend knew how to work the polychrome look.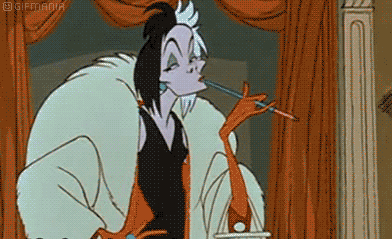 Image Source: Disney
But Cruella de Vil highlights pulls the 56-year-old hairstyle (101 Dalmatians debuted in 1961!) into the present day — or at least into the '90s (and honestly, who can tell the difference between 2017 and 1996 at this point?). Luisa's highlights are ridiculously uniform, which probably explains why the look is absolutely mesmerising. There's something so calming about these perfectly placed zebra stripes, and maybe that's because the black-and-white style looks a lot like the Boscia Charcoal Mask.
While Disney fans will appreciate Cruella de Vil highlights, internet reactions to it were mixed, because it's the internet. Many people praised the stylist for her even, on-point placement. They also begged for a video of this hair in motion, which we would love to see. A few comments were critical and called the look outdated. One can sum up this argument in full: "It's not 2000 anymore babe lol." (No, it's not, but life is for dreaming.)
You'll have to decide for yourself if this look is more '90s or Cruella de Vil. Whatever side you're on, you have to admit: Cruella's eponymous theme song is definitely stuck in your head now.