Claire Danes Hair at the 2010 BAFTA Awards
How To: Get Claire Danes' BAFTA Award's Hairstyle
I thought Claire Danes looked lovely last night in her sweeping silver gown, red lipstick, porcelain skin and sparkling eyes. But her hair also stole the show. Not only is it blonder and smoother than ever, but it's also got volume and personality for a fairly standard, straight and long-layered look. Charles Worthington, official BAFTA Awards hair sponsor, personally created this classic elegant look on Claire.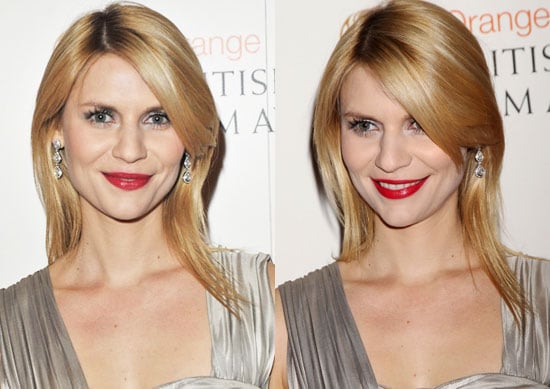 To find out how you can create this look at home in three simple steps, just read more.
STEP 1: Begin by washing and shampooing hair with a moisturising and volumising shampoo and conditioner. Next, apply a generous amount of heat protection spray such as Charles Worthington Total Transformation Dream Hair Styling Spray before blowdrying as a primer.
STEP 2: Next, Charles blew out Claire's hair with a medium round brush away pointing the dryer (with the concentrator nozzle on) away from her face to give life at the roots but sleekness through the neck.
STEP 3: Since she wanted a super sleek look for the red carpet, Charles finished off the look by using a straightening iron just on the ends. Once finished, he spritzed her hair all over with Charles Worthington Exquisitely Elegant Superfine Hairspray.