Claire Danes Latisse
Claire Danes Might Have Suffered Side Effects from Latisse
All of you sceptics out there who doubt that the new eyelash growth products are a hoax, are going to have field day with this one. American actress Claire Danes has been using a fairly new to the market treatment called Latisse (the one that Brooke Shields has been promoting), and apparently she's been coping with dry skin around her eyes ever since.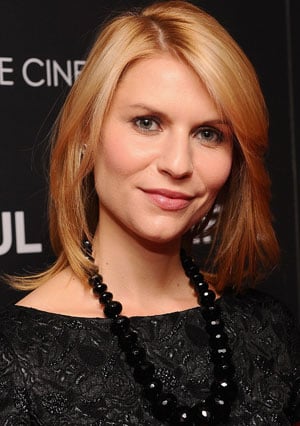 Latisse comes from the same company that brought us Botox and both Claire and BellaSugar US have kept a diary of their trials with Latisse. Whilst BellaUS felt that it worked, albeit turned her eyelids a purpley tinge, Claire's red, dry and sore skin around her eyes has not subsided.
Even though she stated, "When I first started using Latisse, I did actually have a side effect, the skin around my eyes was a little bit red that lasted for about a week. But since then, no, I haven't had any side effects," it seems that her makeup artist has revealed that he's been covering up the redness ever since.
A representative for Danes insisted that the allegations about the redness and soreness aren't true, but it makes me wonder how many people are trying lash growth treatments. Have you ever used one, or plan to use one?