ColourPop Launching Lux Lipstick
ColourPop Will Release the 1 Product It Surprisingly Doesn't Make Already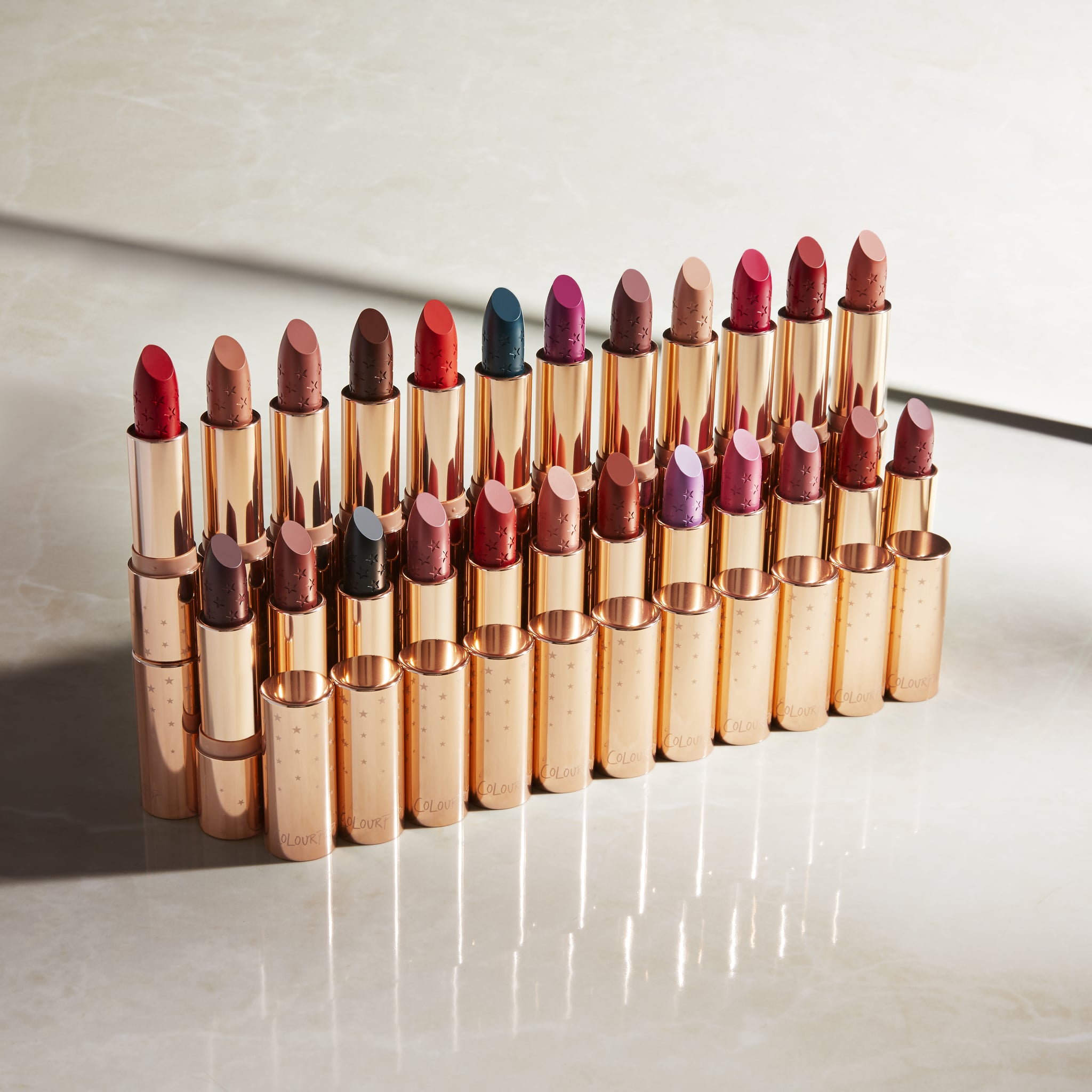 We knew something was up when ColourPop posted an extreme close-up of an unidentified product to Instagram on Jan. 17. The star-embossed something that graced ColourPop's feed started quite the viral discussion among fans of the brand. Some thought it was hinting at a Zodiac-themed line (our hearts!), and others believed celestial contour sticks were coming.
We went with our guts and predicted it would be a bullet lipstick, and not to pat ourselves on the back or anything, but we were totally right. The brand will release 24 new OG lipsticks on Jan. 31. What's most surprising about this newness? ColourPop didn't sell those before now!
Sure, we've hoarded $6 Ultra Matte Lips or $5 Lippie Pencils, but this is the first time ColourPop will bless us with makeup's most ubiquitous offering. The formula is supposedly creamy-matte, and made up of a mix of butters and antioxidant agents that provide a refreshing shield around your pout.
To top it all off, the bullets are vegan and cruelty free. We're swooning over some of the out-there shades such as Getty, a lush teal, and What If, a vibrant fuchsia. But the more subtle shades are just as enticing — we spot about eight go-to neutral hues in the lineup.
Again, you can scoop up as many of these Lux Lipsticks ($7) as your heart desires when the bullets drop on Jan. 31.