Coming in January: Gwen Stefani by OPI!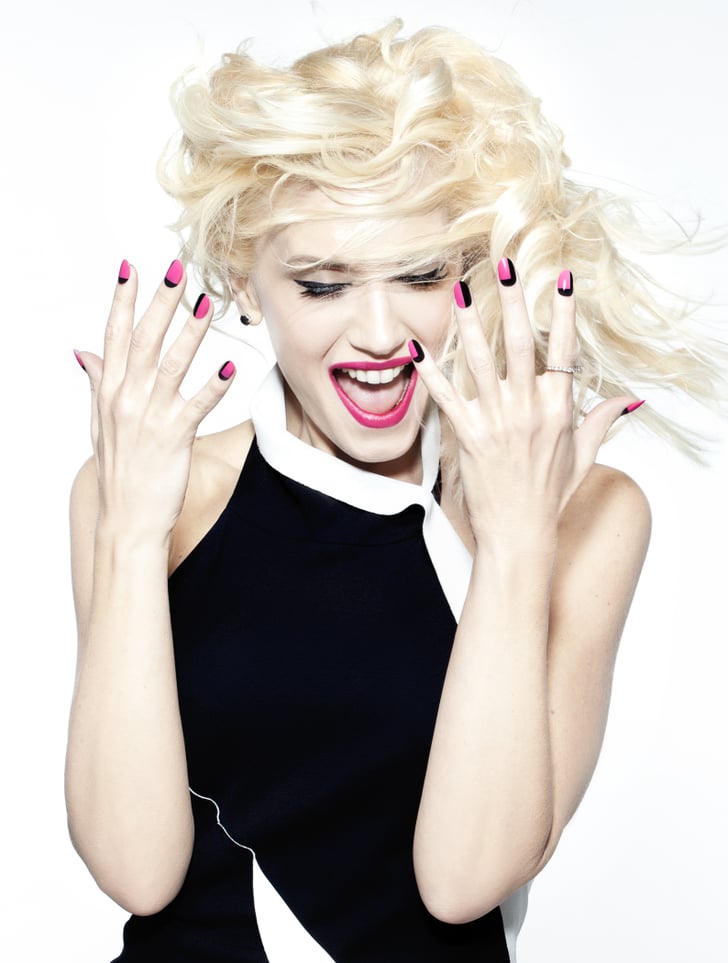 Are you ready for a Gwen Stefani nail polish collection? If you answered yes (and why wouldn't you?), then you'll be excited to hear the singer has just inked a deal with OPI! And as with just about everything Gwen does, you can expect a punk twist to the collaboration, which was, incidentally, inspired by the 2013 Met Gala theme, "Punk: Chaos to Couture."
Launching in January, the limited-edition lineup will include the following Gwen-centric polishes: Hey Baby and I Sing in Colour, both glossy crèmes; Love.Angel.Music.Baby. and 4 in the Morning, both semimatte satins; Push and Shove, a bold chrome that comes with a complimentary base coat; and In True Stefani Fashion, a sparkly glitter. There will also be a special boxed set featuring Over & Over A-Gwen, a bold red lacquer that pays homage to Gwen's signature red lip, and Swarovski Elements, a nail art kit consisting of nail glue, black crystals, and metallic studs in bar, circle, square, and diamond shapes.
"OPI wanted to create a collection as dramatic, diverse, and glamorous as its namesake," said OPI's artistic director, Suzi Weiss-Fischmann. "With crème and glitter hues, new satin matte texture, a mirrored chrome, and Swarovski Elements, Gwen Stefani by OPI presents the latest in pigments and finishes, while combining elements of haute couture and street fashion." We can't wait to get our hands on this one.