Cosmopolitan Beauty Awards 2008 Best Beauty Products
Cosmopolitan Beauty Awards 2008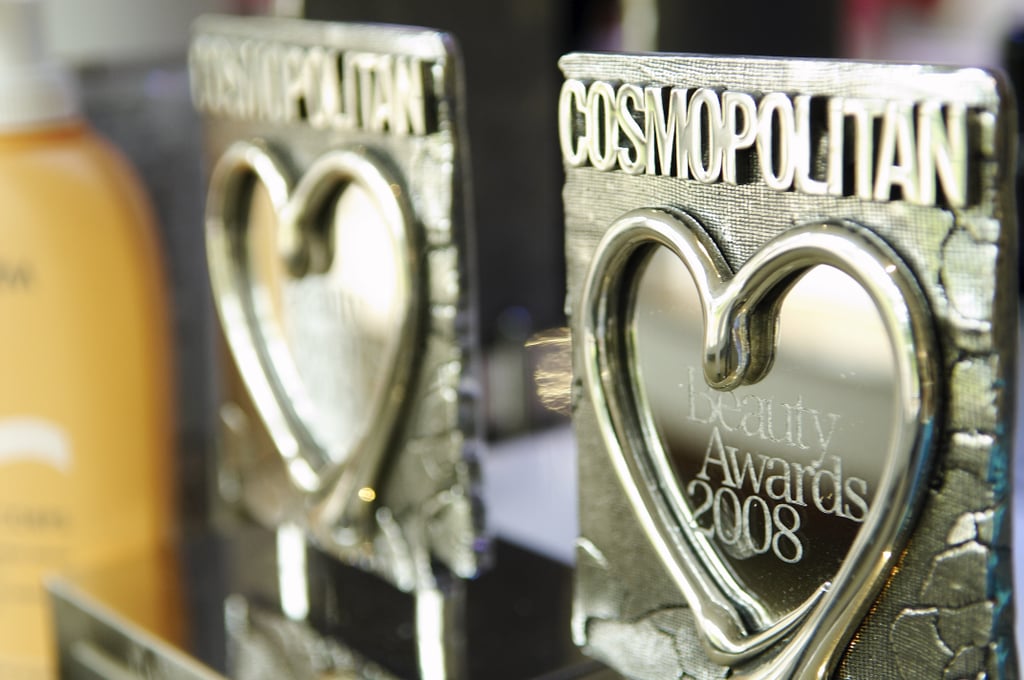 I was lucky enough to attend the Cosmopolitan Beauty Awards this week.
Judged by Alesha Dixon, TV presenter Emma Griffiths, skincare guru Anastasia Achilleos and Cosmopolitan Editor Louise Court, as well as famous makeup artists Daniel Sandler and Ruby Hammer, hair stylist to the stars – Andrew Barton, and Cosmo's veteran Beauty Director – Ingeborg van Lotringen – the awards showcase the very best beauty products around.
This year there were two new awards, the Beauty Breakthrough Award which went to amazing new product L'Oreal Derma Genesis SPF15 Day Cream and the Cosmo Classic Award, which went to one of my absolute can't-live-without products, YSL Touche Eclat. Ingeborg rightly said, at the awards, that while many products have now mimicked Touche Eclat, none even come close to it, in terms of light-reflecting coverage and texture.
Other winners I was thrilled to see, were Rimmel London Colour Mousse Eyeshadow as Best Eyeshadow, Chanel Mat Lumiere as Best Foundation, Nars, which won Best Powder Blush for the third year running, and my beloved Clarins Sun Wrinkle Control Cream, which scooped Best Facial Sun Protection, for the second year in a row.
I'll be updating you on more winning products from the Cosmopolitan awards, shortly...