Create Kristin's Beautiful BAFTA Nominee Makeup Look
Create Kristin's Beautiful BAFTA Nominee Makeup Look
Today marks one week until the highly anticipated BAFTA Awards. I'm not sure about you, but I wait all year long for this big event and look forward to the hair and makeup styles just as much as the clothing, jewels and accessories.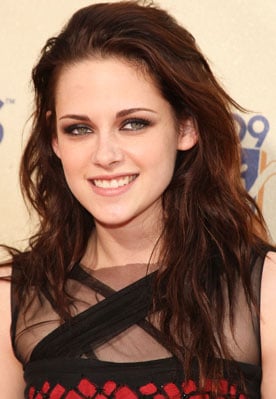 Lauren Luke, the video blogger from South Sheilds who has an astonishing following on You Tube is also a fan of red carpet makeup styles. So much so that she's teamed up with BAFTA for the Orange Rising Star Award campaign to bring us different makeup how to's from five past and present Orange Rising Star nominees.
What makes this award so special is that it's the only one nominated by the public. This is its fifth year, and the nominees include Kristen Stewart, Carrie Mulligan, Nicholas Hoult, Jessie Eisenberg and Tahar Rahim (vote on your favourite nominee here)! Below is a video of Lauren showing you the steps and products you'll need to recreate this red-carpet makeup look from Kristen's past at home — have fun!