Creative Halloween Costumes for 2011
Halloween Costume Idea: Bella Swan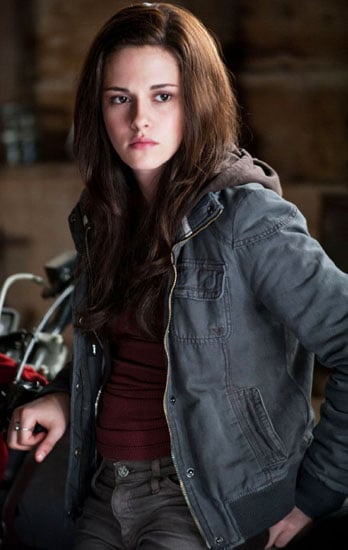 The costume: Bella Swan
Unless you've been living under a pop culture boulder for the past few years, you know that Isabella Swan (aka Bella) is the beautiful and frail lead character in the Twilight saga series played by Kristen Stewart. This easy to achieve costume is something you can wear from the office, to a party or to trick or treating.
Hair and makeup: If your hair isn't long enough to fall below your shoulders, add in extensions or wear a brunette wig. For makeup, be sure and apply foundation to create a smooth and pale canvas. Then, add some colour to your brows, a blushing pink shade to your cheeks and a stain or a tint to your lips.
What to wear: Grey corduroys or weathered grey jeans paired with a maroon long sleeved t-shirt and a comfortable pair of Keds trainers. Add a canvas jacket on top and a silver ring with a single stone as a finishing touch. Bella is a simple dresser so there is no need to over do hair, makeup or your outfit.
Take it to the next level: Put a locket around your neck with a photo of Edward Cullen, (played by Robert Pattinson). You can also draw in a bite mark around your wrist if you're feeling frisky. All of the girls with swoon and the guys will know that you're taken!