Credit Crunch Friendly Eco Hairdryer
New Product Alert: Credit Crunch Friendly Eco Hairdryer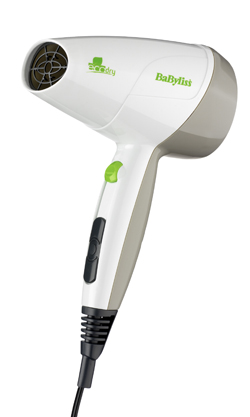 At a time of soaring energy bills, sky high mortgage re-payments and general economising, it's time to invest in products that give genuine value for money. The revolutionary new Eco Dry from BaByliss (£19) is not only kind to the environment, it's also good for your pocket too!
The Eco Dry uses half the energy of a standard 2000W hairdryer, whilst drying your hair just as fast — saving electricity and therefore saving you money on your electricity bill. Recent research conducted by BaByliss indicates that by using the Eco Dry for 10 minutes everyday, instead of your regular 2000W home hair dryer, saves approximately £10 per year on energy bills. This means the £19 eco-friendly hair dryer pays for itself in less than two years.
I was very impressed with the dryer too. It might not look as fancy as some high-end dryers, but it was certainly up to the job. Plus anything that makes you look more beautiful without costing the earth is good by me. How about you, would you be willing to make the switch to using this product?