Credit Crunch Recession Affects Spending on Cosmetic Surgery
Credit Crunch Affects Plastic Surgery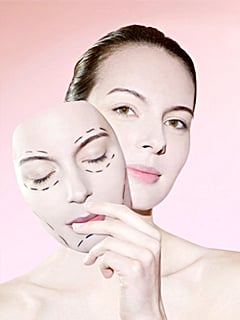 As the credit crunch rages both sides of the Atlantic, it seems that plastic surgeons are no longer immune. Those purveyors of the New New Face are feeling the pinch as women start cutting back on their beauty spending. Just as we're trying to use products that have multiple benefits or are considerably cheaper, so those who splash out cosmetic procedures are having to rein in their treatments.
According to the New York Times, plastic surgeons have reported a significant drop in a range of cosmetic procedures over the last few months. Around 60 percent of plastic surgeons said they performed fewer cosmetic procedures in the first six months of this year compared with the same period last year. This was according to an e-mail survey conducted earlier this month by the American Society of Plastic Surgeons.
For how this trend looks to effect us, just read more.
The decline seems to reflect a downward trend in cosmetic medicine that is due to the recession, both in the UK and US. Dr. Richard A. D'Amico, the president of the plastic surgery society, told the New York Times that he believes this is likely to worsen. It is hard to accurately tell how badly the credit crunch will effect the cosmetic surgery boom as many doctors are currently performing cosmetic operations that patients had scheduled over the summer. However, Dr. D'Amico said he expected a further drop-off in procedures this winter because fewer patients are booking procedures now. He added that "We won't see the bottom until the first quarter of 2009. It's not a pretty picture."
There's also been a decline in procedures like botox and fillers. This trend seems to fall in line with a general feeling of being more careful about our spending. Would the bad economy put you off spending money on cosmetic procedures?