Cynthia Erivo's Met Gala Manicure
This Met Gala Mani Re-Created the Sistine Chapel Ceiling With 2 Black Women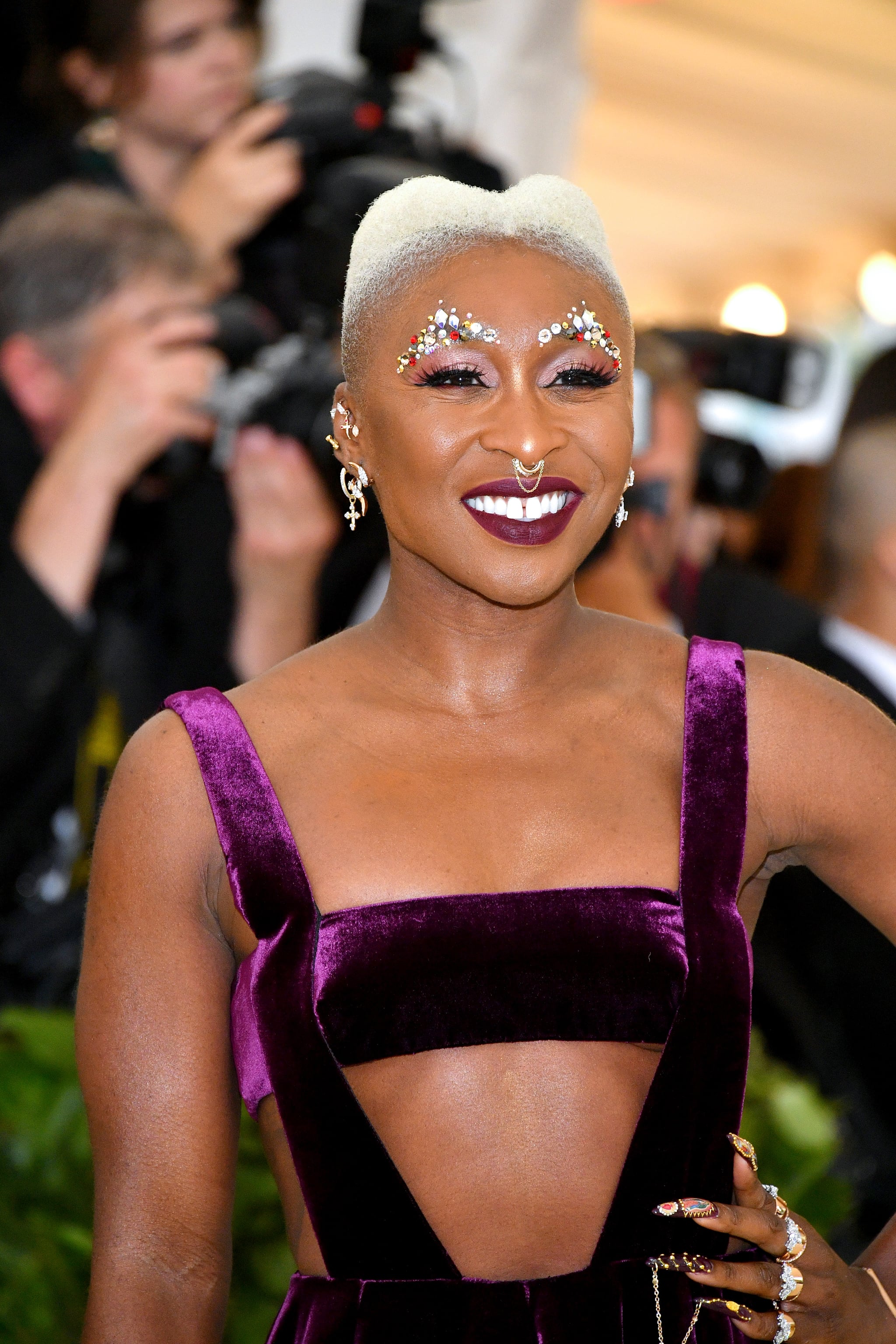 When Cynthia Erivo stepped onto the Met Gala red carpet on May 7, there was a lot of "yes"-ing going on between me, myself, and I, because I was alone in my jammies accompanied by a hearty amount of Malbec while watching the big event. My eyes were focussed on the absolute party glued right above Cynthia's eyes: the Broadway star had bedazzled her brows with some multicoloured bling.
Silly me; I thought said brows, her dangling nostril earring, and the mahogany lipstick were the focal points of her look. But I was wrong! The real hero of Cynthia's kickass Met style was her manicure.
The look came courtesy of NYC-based manicurist Gina Oh. It featured the famous Michelangelo painting "The Creation of Adam" (that's the one on the ceiling of the Sistine Chapel), redone with the hands of two black women. According to Glamour, this was Cynthia's personal take on the night's theme, "Heavenly Bodies," which celebrated the relationship between fashion and the Catholic church.
Gina told the site that it took her two dang days to create the masterpiece. First, she applied the two-inch-long nails and painted an outline. Then on the second day, (God created the sky and) Gina created the blinged-out nail decals, which took four hours to place. The finishing touch? A hanging rosary, which Gina drilled into the nails of Cynthia's left ring and pinkie finger.