DHC Velvet Skin Primer Review
This $23 Primer on Amazon Is Worth Every Pore-Masking Penny
As POPSUGAR editors, we independently select and write about stuff we love and think you'll like too. POPSUGAR has affiliate and advertising partnerships so we get revenue from sharing this content and from your purchase.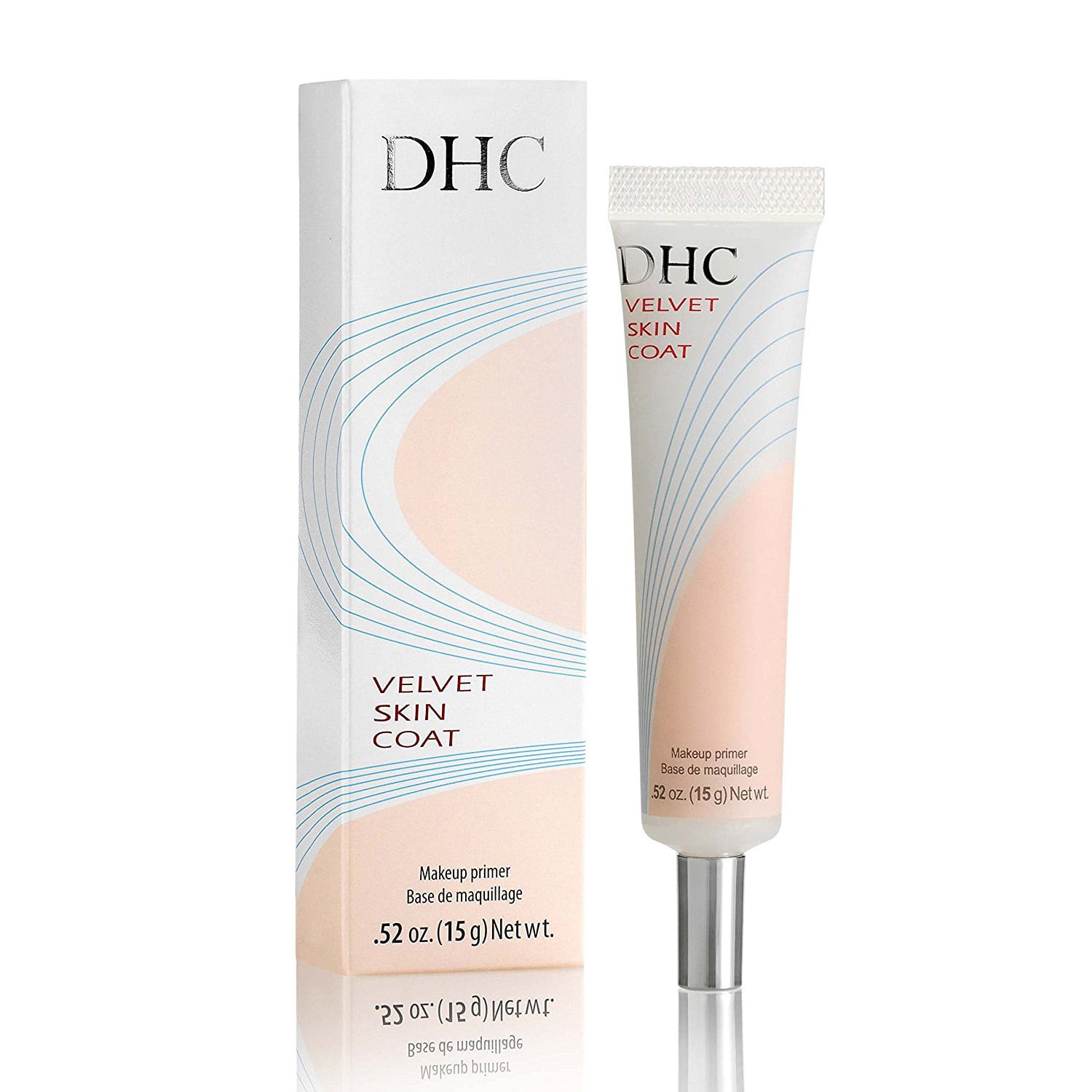 Primer has never been a stable part of my makeup regimen. For years, I went from moisturiser to foundation without a second thought. I had tried primers here and there, but they never seemed to help with the oversize pores on my cheeks — an unsightly byproduct of dehydration, I'm told. I figured it was a small enough problem that I wouldn't bother to be bothered by it . . . but then I tried DHC Velvet Skin Coat.
I had been bumming around on Amazon looking for top-rated products — a hobby I highly recommend if you need to kill some time — and I saw that the tiny $23 tube had been rated a dazzling 4.5 out of 5 stars by hundreds of reviewers. I'd been a fan of the Japanese skincare company since falling for their luxurious Deep Cleansing Oil ($28) years ago. Could this finally be the primer that solved my pore problems?
Fast-forward to me standing in front of my bathroom mirror, inspecting my skin. After I let my moisturiser dry, I squeezed out a pea-sized amount of the thick, opaque gel onto my finger. It didn't take much to cover my cheeks, nose, and forehead. Smoothing it over my skin, it really did feel like velvet — similar in texture to Benefit's POREfessional Face Primer.
I waited 15 minutes before I slathered on some foundation and continued with the rest of my makeup regimen, and voilà! Goodbye, pores.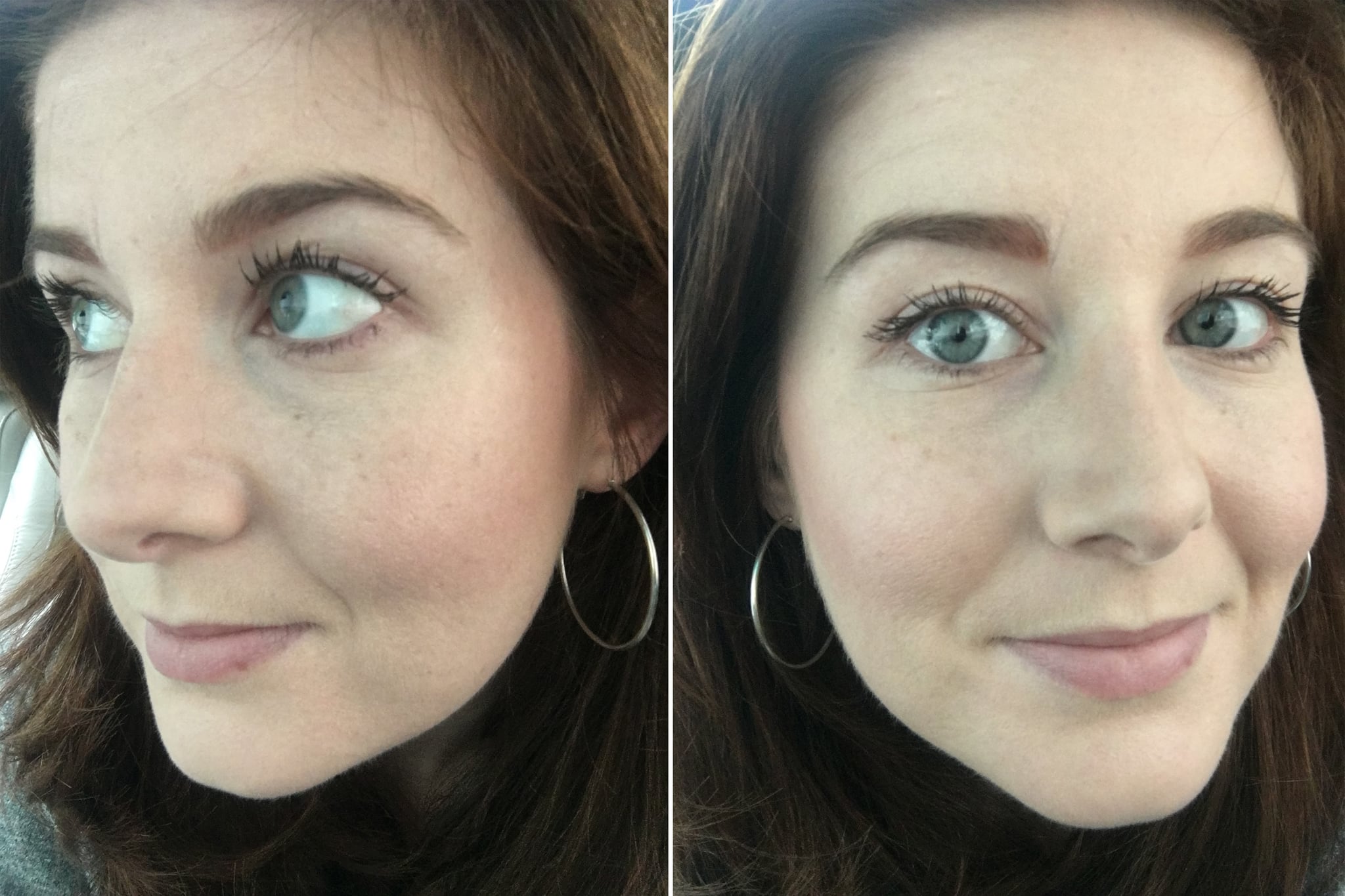 Image Source: POPSUGAR Photography / Maggie Panos
One of the issues I've had with primer is how unnatural they can feel on my skin. Sometimes they're too sticky, or so thick that my skin feels trapped. The Velvet Skin Coat, however, is extremely breathable. It's very much one of those "your skin, but better" products. While I was impressed by its pore-masking abilities alone, I also noticed that my skin stayed matte throughout the day. For someone prone to overactive oil production, this is a major win.
I'll be keeping this miracle-worker in my arsenal for years to come.